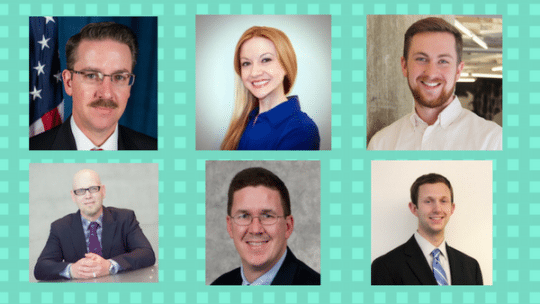 PR measurement's pioneers and leading champions have their place of honor in PR News' Measurement Hall of Fame. But what about those communicators who perhaps have not published books and academic articles about measurement and who may not have helped draft the Barcelona Principles, but who are right now striking an ideal balance of creativity and data mastery?
PR News' just-launched Data Dynamos awards program should go a long way toward shining a spotlight on those under-the-radar communicators who are excelling at using data to craft new initiatives or refine existing initiatives. We present here the initial class of Data Dynamos, who will be celebrated during a luncheon ceremony at PR News' 2018 Measurement Conference (April 17-18 in Philadelphia). The Data Dynamos were judged on their unique use of data/communications metrics to conceive communications programs and/or to show the business impact of communications programs.

Brett Care, Senior Media and Measurement Strategist, Spectrum
Brett Care is a true believer that all digital strategy should be driven by data. At health and life science communications agency Spectrum, he encourages teammates and clients to challenge themselves to use data-driven insights to fuel their campaigns. Most recently, Care  played an important role in the development and rollout of Spectrum's proprietary dashboard, Galileo6. He is the go-to resource for questions on how to best use the dashboard, conducting training internally with global partners and with clients and providing recommendations on how to leverage real-time insights and landscape analysis.
Bill Dalbec, Deputy Managing Director, APCO Worldwide
Charged with introducing one of APCO Worldwide's B2B clients, VantageScore, to consumers, Bill Dalbec developed a three-phase approach that included digital research, an online focus group and a national survey. The research mix helped develop a detailed picture around credit scores and showed how VantageScore could drive awareness for positive business results. The insights from the research informed the creation of four target personas, and identified the best messages and communications outlets for the campaign. The communication strategy and creative elements to increase awareness and brand affinity flowed from the research, with Dalbec and his team there at every step, offering guidance and counsel. It's all part of a working method that has led a client in the data business to call Dalbec "the best researcher I've ever worked with."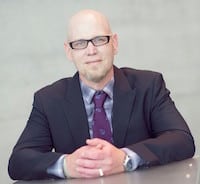 Matthew Mors, Principal, MIX Public Relations
At MIX Public Relations, Matthew Mors acts as a public relations and security expert simultaneously, thanks to his deep experience in the information security market. Because of the unique requirements called for to translate security events to the public, Mors actively pursues knowledge through hands-on experience and his continued pursuit of training and certification. Client campaigns typically begin with Mors and a massive spreadsheet, from which he constructs narratives, supported by multiple data points. This expertise is not lost on clients. "With his security expertise, it sometimes feels as if I have an additional security researcher on my team, except Matthew also understands communications and public relations," says Doron Aronson, global director of corporate communications for client Malwarebytes.

Diana Oberoi, Media Research Associate, Save the Children
Diana Oberoi, who leads the analysis of media placements and engagement from a quantitative and qualitative perspective for Save the Children U.S., recently overhauled how the organization reports media successes to senior leadership within its monthly dashboards. She now identifies trends month-over-month and year-over-year in a way that articulates to leadership how the team is strategically increasing coverage in top-tier outlets, and also analyzes how media stories impact website traffic and donations. The changes reflect her drive to clarify PR's impact on the bottom line to senior leaders at Save the Children. The result: a change in senior leaders' expectations, as they now recognize both the quantity and quality of coverage garnered.
Christopher O'Neil, Chief of Media Relations, National Transportation Safety Board
As recently as 2016,  the National Transportation Safety Board (NTSB) used output measures to gauge media relations effectiveness. Earned media measurement was done by hand. But change came rapidly with the arrival of Christopher O'Neil in 2016. He secured a vendor to provide traditional and social media analytics, to get the data that would help the NTSB move from output-based measures to outcome-based measures. NTSB now uses data to develop strategies and tactics for activities including the publication of Safety Alerts, the Safer Seas Digest and final reports for major investigations. NTSB also now routinely monitors earned media data, helping the organization spot trending issues within that coverage and new opportunities to pitch stories.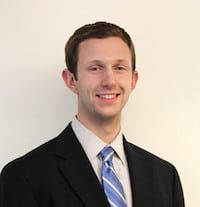 Tom Simpson, Communications Specialist, United States Postal Service
Tom Simpson oversees analytics for the U.S. Postal Service's 24/7, real-time employee news site, its mobile platform and its daily push email update available to all 640,000 USPS employees. He produces weekly and monthly reports that are shared with the Postal Service's C-suite, and which are used to plan content management editorial calendars. The data he collects shows where gaps occur in communicating to different employee groups so that USPS can tailor new messaging, reinforce online content with traditional print methods for the 400,000 employees without computers or feature specific messaging in the weekly "Recap" that highlights key news items every Thursday. Simpson is a next-generation communicator through and through—he's a Google Analytics expert who can explain data to non-technical audiences in plain English.

The 2018 Data Dynamos will be honored during a special ceremony April 18 at PR News' Measurement Conference in Philadelphia.