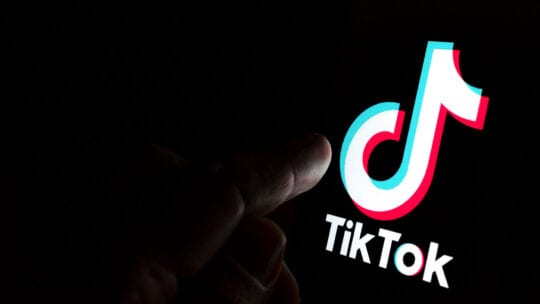 The holidays are around the corner and tackling TikTok is a key this season. But before you make mistakes and get trolled, learn how to succeed. 100 million Americans spend hours on TikTok daily. The app can be addicting. It's filled with humor, adventures, drama and solutions. Without TikTok, we might not know how to quickly fix broken zippers, bake brie or hike with wild horses.
Unfortunately, brands aren't properly taking advantage of TikTok. (No, only posting ads doesn't count.)
TikTok users are mostly young, often Gen Z. They like authenticity, fun and honest reviews from peers. They don't want perfection or to feel like brands are selling, and they hate when customers or employees are mistreated. Upset TikTok or approach it incorrectly, and you'll have trouble. Brands can thrive on TikTok, though. Here's how.
Hop on the Trend Wagon
Don't reinvent the wheel. If there's positive talk about your brand, leverage it. Look at the Ocean Spray example. Nathan Apodaca's car broke, so he filmed a TikTok skateboarding to work, while drinking Ocean Spray to Fleetwood Mac. This unpredictable moment quickly became sensational on TikTok.
Instead of sponsoring more content, Ocean Spray leveraged the video's positive feeling. It gave Apodaca a car, which made headlines while continuing momentum. That tactic nearly doubled the value of Ocean Spray shares.
When Dunkin' learned of  TikTok star Charli D'Amelio's special drink (whole milk and three pumps of caramel), the company coined it The Charli. The drink went viral, was available for a limited time and Dunkin' app downloads rose 57 percent at launch.
Obviously, it's difficult to predict when your brand may shine, but closely monitoring the platform and planning to be ready to react are musts.
Leverage Employees
As we know, the best brand ambassadors sometimes are employees. Don't force staff to post content and talk about enjoying their job. Instead, select employees who love the brand (and maybe want to be influencers). Ask them to share tips and tricks.
For example, Ulta Beauty employees create videos about their favorite products. Footlocker staff shows off sneakerhead colleagues' shoes. Google employees created "A Day in the Life Of a Google Employee," highlighting cool work environments.
Any business can do this–a Stone Cold Bakery employee tells life stories while making amazing cakes, in HD. Customers believe employees will provide good advice on their personal channels. Some brands are even paying employees to be influencers. Leveraging employees correctly and authentically creates customer loyalty, exposure to recruits and excites people about your brand.
Make TikToks, not Ads
TikTok users don't want perfection–they want brands to be natural, understand their humor and adapt quickly. If you are posting trend-specific content 2-3 weeks after its peak, you may be considered irrelevant, made fun of and even trolled. Try too hard and TikTok users will mobilize and leave comments that will drive you crazy.
TikTok users are different from those on other platforms. They dislike typical influencer posts, ie, pretty women holding a product and acting like it works. They want something high-quality but raw, interactive and replicable.
Followers Create Ads
Dream scenario. If your company is admired, customers will become its ambassadors. They'll do so without notifying you or seeking permission. Skincare lovers advocate for Cerave; fashionistas share "Zara Must-Haves" that make them look and feel great. TikTok brand love resulted in Aerie leggings selling out almost immediately. There is space for all–Shark vacuums, smaller brands like ChomChom and others have loyal, vocal fans. Customers who cherish products and want to show it are powerful. Find, love and encourage them.
Incentivize Customers 
Beyond unpaid opportunities, create incentive-based influencer programs, where influencers can make money from sales. TikTok is flooded with "Things TikTok Made Me Buy - Amazon edition," where users share awesome products they found on Amazon with a link to their personal profile. They earn cash on each sale.
Michelle "Mischa" Sindyukov is a consultant at APCO Worldwide