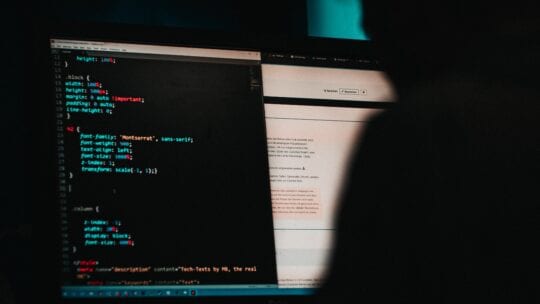 Historically companies and brands avoided commenting on politically charged issues. If you say nothing, you can't be criticized, right? That's not the case anymore. As information is more readily available, everything about a company–from the industry in which it works, to leadership associations, to its internal policies–poses a risk.
Hyper-passionate online groups, also known as factions, will use this information to drive their agenda. In addition, these groups often operate on the fringes of the internet, where communicators likely won't notice activity until it's too late. This situation is unfolding for several companies in response to the conflict between Israel and the Palestinians.
What's Going On?
The Boycott, Divestment, Sanctions (BDS) Movement, an established group focused on Palestinian freedom, recently pushed a boycott of companies with connections to Israel. These include Puma, Hewlett Packard, Soda Stream and Pillsbury. This latest narrative started on a hard-to-find subreddit. Heavily left-leaning factions bolstered it. Online engagement with the narrative is picking up steam. Spam and new accounts are manipulating and amplifying it.
The inauthenticity rate for this topic is 28 percent, meaning more than one quarter of the conversation is being spread using manipulative methods, such as creating throwaway accounts solely for participating in the conversation. For context, the typical inauthenticity rate for conversations Yonder monitors is less than 17 percent, based on a 30-day average. This level of inauthentic activity indicates that the groups involved are working to keep the narrative alive, and there's a high likelihood the call to boycott will make it to the mainstream.
The danger for companies and brands is that if manipulated, low-quality information makes its way to the mainstream and into the minds of their audience. It can tear down customer relationships and degrade reputation.
This graph shows how the volume of posts surrounding this conversation has trended recently. As of May 21, 2021, engagement with the conversation is speeding up again.   Source: Yonder
Watch The Fringe Web 
Justified or not, boycotts can hurt a company's bottom line. And often, boycott attempts originate on the fringe web, which most communicators don't monitor. The call for a boycott could circulate for days or even weeks. It can evade a communicator's attention if she is monitoring volume metrics only, such as the number of Shares and Likes on social media.
The call to boycott companies with ties to Israel began spreading in early May. It peaked May 11 and is seeing a resurgence over the past few days (see chart).
Today, by the time something is trending online, it's generally perceived as true. If a company can't address a potential boycott or crisis as it's emerging, the window to proactively act will close quickly. Companies may be forced to spend millions of dollars in crisis mitigation. In addition, they likely will lose even more in damaged reputation and decreasing shareholder value.
Communication Takeaways
While it can feel daunting to wade into polarizing global issues, the most important lessons communicators can take from this are:
Know What to Look For: Invest time and resources in understanding the signs that a potential crisis is coming. Research accounts engaging with your company online. Were they created within the last month? Do they post several times in the span of a few minutes? Are they repeatedly sharing the same content? These are early signs that an agenda-motivated group is driving a narrative and it has the potential to go viral.
Use Data To Make Decisions: Dealing with a public brand attack is expensive. If you see a concerning narrative starting, look for context. Who is behind it? Are they manipulating it? What's its potential level of risk?Use these insights to form and defend plans to respond-or not.
Lead with Your Stance, Don't Hedge: Some consumers, as we know, care deeply about brand and company values. Regularly assess what issues matter most to customers. This will ensure values align with those of key audiences–and then clearly communicate your viewpoint, internally and externally. While it may lead to adversarial responses, strengthening loyalty among company advocates will build a strong foundation. In addition, it allows advocates to defend the company more organically in the event of a boycott.
We live in an age of supercharged, interconnected online activity. Communication teams that educate themselves on risks from all corners of the web and prepare to respond based on confidence in alignment of their corporate values will fare best.
Lisa Roberts is CMO of Yonder