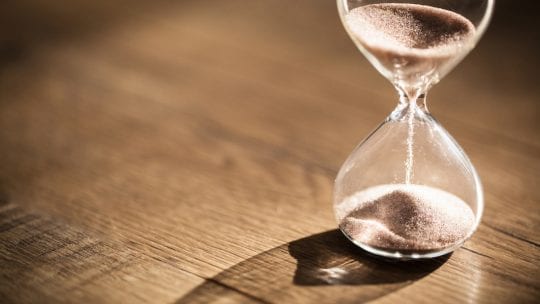 Media relations can take a completely different turn when your organization becomes the target of media. Putting fires out for those you represent occasionally comes with the territory of a PR professional. Being prepared to flex those crisis muscles in advance is always optimal, but the strategy taken really depends on the situation. 
An example of such an issue arose yesterday (June 13), as The New York Times prepared to publish a story on Hamane Niang, the top official in international basketball, and head of basketball for the Tokyo Olympics. The article investigated years of allegations of sexual harassment and abuse of female players in Mali, a majority of them teenagers. Niang served as president of Mali's basketball federation and as the country's sports minister. 
However, Niang stepped down Sunday (temporarily) from FIBA, the International Basketball Federation, prior to the Times' story being published, denying the allegations. While no one accuses Niang of sexual abuse, critics believe he ignored the abuse issue for years, stunting his credibility on promoting and protecting female players. 
Niang did not respond to the Times' first list of questions, during its investigation. The paper received an email from him Sunday night, denying the accusations. He wrote: "I was never implicated and I never had knowledge in any way of the accusations described in your correspondence."
First Response
This provides a conundrum for many surrounding Niang, as well as FIBA. According to Hinda Mitchell, president of Inspire PR Group, it's important to first look at who a crisis is going to affect as a bleak story emerges. 
"The very first thing to do if you know a negative story is happening is to get in front of it with your key stakeholders," Mitchell said. "Whether that be customers, business partners, consumers, or your industry, better that they hear it from you then if they hear it from the media."
A basic rule for PR pros is to control the lifeline of the story, no matter how difficult that may be.
"The first rule of thumb in crisis response is don't let anyone else define your crisis," Mitchell said. "And while it may be painful to take that first step, you have been transparent, reduced the surprise factor, and established on your own terms what has occurred."
Eric Yaverbaum, CEO of Ericho Communications, suggests finding a crisis leader who can bring a controlled peace to a stormy situation. 
"You need someone who has experience handling crises—someone who has dealt with this sort of thing before—because the room before a negative story breaks will be extremely chaotic, you must have someone who will be able to keep the calm," he said. 
He also finds that instead of panicking, communication professionals can look at crisis in a more constructive light. 
"It's always been my belief that every crisis is an opportunity—if you're prepared, you can ride the wave, instead of getting swept up or swallowed by it," Yaverbaum said. 
So Much to Do, So Little Time
Much can be done in those critical few hours, however many you may have—as long as the right questions are answered.
"Other things to consider before [a story] breaks are: What are your key messages going to be?" Mitchell says. "Can you craft a strong and effective apology, if necessary? If applicable, what corrective measures have you put in place or can you quickly put in place? Demonstrating a sense of remorse, apology, and actions to address the negative situation are critical."
Mitchell also suggests an organization take matters into its own hands, which can bode well with the public, who may be looking for swift action. 
"If it's an organization or company that knows negative news is about to break, starting to put steps in place for an independent, third-party investigation of what may have occurred also can be helpful to demonstrate a commitment to swiftly doing what is needed to address the situation."
Yaverbaum believes in addition to stepping down, Niang needs to step up and take control. 
"You generally want to tell the truth and how you plan to remedy the situation going forward," he said. "For example, in a situation like Niang is now in—one should apologize immediately, communicate that changes will be made, and ultimately create a clear, straightforward plan for how the organization will deal with abuse allegations going forward." 
In terms of the type of apology—Niang will need to provide the utmost transparency.
"His apology would need to be sincere and acknowledge how he failed as a leader by not giving these allegations the attention they deserve, and how as a public figure, it is his responsibility to act in accordance with the highest standards, which he did not do," Yaverbaum said.
Nicole Schuman is senior editor for PRNEWS. Follow her @buffalogal