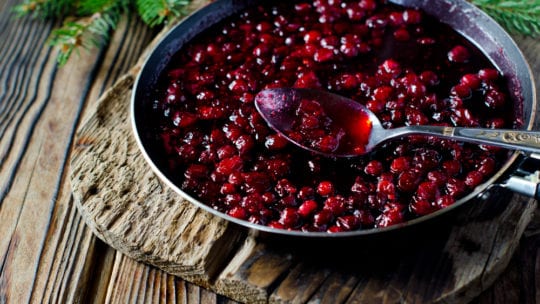 It's an age-old issue for communicators: How to create content that breaks through the noise and finds its way to new audiences.
Since it's nearly Thanksgiving, let's add a few more conditions. First, your content has to be about the cranberry, which is associated mostly with the holiday season.  In addition, your content must make the cranberry trendy with millennials. Oh, and it needs to make the cranberry a year-round treat.
Those were some of the issues facing the Cranberry Marketing Committee (CMC) (yes, this really exists). The year was 2015.
Rebranding the Cranberry
The CMC noticed millennials were reinventing the traditional celebration of Thanksgiving with a newer, trendier holiday: Friendsgiving. Similarly, the CMC believed the beloved cranberry also needed some reinvention.
The goal was to have cranberries claim a place at the swanky Friendsgiving table. (Ah, getting a seat at the table...communicators know this scenario well.)
CMC and its agency, Pollock Communications, decided on a strategic social media campaign to engage a young, millennial audience. The tactic chosen was a creative, cranberry-focused, photo-sharing contest timed to Friendsgiving.
The campaign was designed to capture the interest and attention of an important new audience, cook up cranberry buzz, encourage cranberry trials and generate contest entries (in the form of creative, millennial-inspired cranberry dishes, drinks and décor) on Facebook, Pinterest and Twitter. But with every success come a few challenges…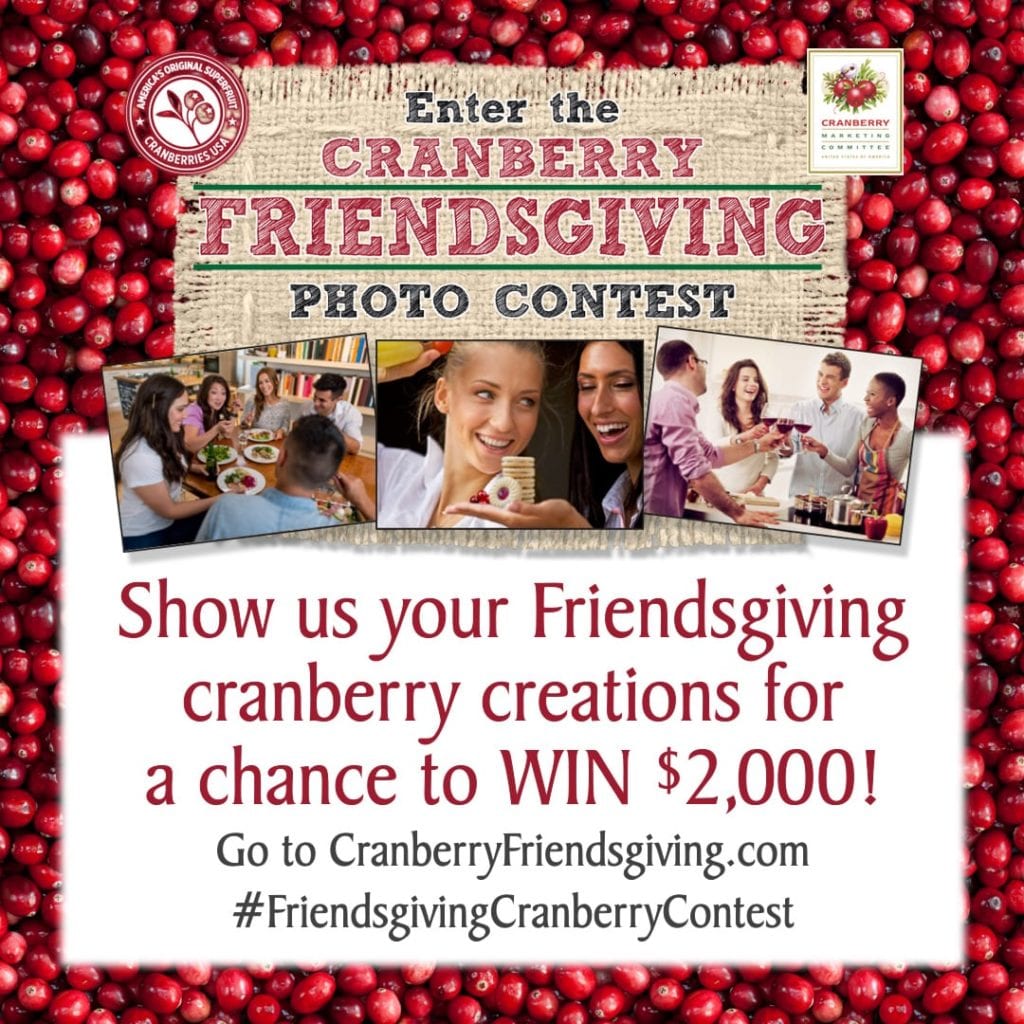 Bogged Down with Hurdles
Since the CMC's inception, Thanksgiving has played an important role in its promotions. On the other hand, CMC recognized changing times. As generations and technology evolved, "We realized the cranberry and the CMC needed to keep up with new behaviors" says Michelle Hogan, CMC's executive director. The cranberry revolution would occur on social media.
Understanding the millennial generation and how to reach this social-media savvy, food-focused audience became paramount.
While the CMC had a presence on Facebook, Twitter and Pinterest, it was absent on Instagram. To reach the coveted millennial target and expand cranberry consumption, the CMC needed to augment its social media activities and forge relationships with millennial influencers. With a tight timeline of only a few months to gear up, and a modest budget, CMC needed to find a creative way to make a powerful impact.
Soliciting a Solution
While CMC's agency had plenty of knowledge about millennials, it still began a research effort. Some of its conclusions:
Millennials' affection for food rivals their interest in social media
They love to post photos of food, cocktails, crafts and DIY wins (and fails)
Millennials enjoy celebrating, and their self-created holiday, Friendsgiving, is no exception
Food and friends are the focus of Friendsgiving, but there's a significant amount of social media buzz surrounding the celebrations
The research guided planning to develop a social media photo-sharing contest focused on creative recipes and décor. CMC's goal was to generate buzz around the versatility of cranberries. The contest was timed to peak harvest season and Friendsgiving to maximize interest and social media traffic. Partnering with influencers would motivate millennials to try cranberries and enter the contest.
The CMC and Pollock collaborated on targeted media and blogger outreach, identifying influencers. They also created a contest microsite (CranberryFriendsgiving.com) and launched an Instagram account (@uscranberries). In addition, they designed promotional materials, including the Ultimate Friendsgiving Guide, with tips and information for hosting a Friendsgiving dinner party. Along with cranberry dishes, the guide included drinks and décor.
User Content
In addition to targeted media and influencer outreach, the CMC mobilized its members to help support and create awareness of the contest. Members tweeted, posted and added the contest website URL and hashtag to their branded sites and materials, further boosting exposure.
The contest microsite elicited entries, but also doubled as a resource of cranberry information, with links to a variety of sweet and savory recipes and relevant websites. The contest hashtag, #FriendsgivingCranberryContest, helped increase social buzz and allowed CMC to track contest entries across all platforms.
The campaign urged consumers to share how they featured cranberries in their Friendsgiving celebrations. The prize was a chance to win a $2,000 dinner party. "That we challenged millennials to get creative with cranberries...motivated them...and helped inspire entries that positioned cranberries as a versatile fruit that belonged at the Friendsgiving table," Hogan says.
The Results
•1.2 million shoppers reached through Redner's partnership, resulting in the following:
* 11% sales increase for fresh cranberries
* 64% sales increase for dried cranberries
* 22% sales increase for cranberry sauce
* 14% sales increase for cranberry juice
•211,317,802 impressions in traditional and social media
•190,115 impressions through multiple retailers' social channels
•20%-138% increases in followers of CMC social pages
Lessons Learned
•Utilizing a unique hashtag allows you to track and monitor social buzz and entries and engage with contest entrants.
•Social media-ready promotional graphics and materials makes it easier for industry members, media, influencers and consumers to get involved in marketing activations.
•Amplifying social media efforts with tools such as a Twitter party or Facebook Live help ignite interest and spread the news about your campaign.
NOTE: This content appeared originally in PRNEWS, November 2016.  For subscription information, please visit: http://www.prnewsonline.com/about/info
Seth Arenstein is editor of PRNEWS. Follow him at: @skarenstein