Businesses focused on science, technology, engineering and mathematics (STEM) present robust opportunities to further invigorate the global economy. Their growth creates high-value jobs and introduces new products and services that people want to buy. It's a potential many B2B companies and communicators are eager to exploit despite some tough challenges.
Science- and technology-centered B2B industries are engaged in intense competition, as seen in the blistering pace at which new knowledge is developed and must be put into practice by employees. The cost of missed opportunities remains high. Take a look at the high-stakes contests for market share among smartphone makers or within the automotive industry.
Fueling the competition are new ideas and skills. According to a 2012 study conducted by the Society of Human Resource Management, HR managers identified an increased number of jobs with specific technical requirements as their top workforce change in the next three to five years.
The Partnership for a New American Economy, an organization of 500 U.S. mayors and business leaders, warned of a shortfall of more than 200,000 advance degreed STEM workers by 2018.
As a result, PR professionals working in STEM fields are driven by a fierce battle to train and recruit talent.
With global workforces that encompass technical professionals and blue-collar workers STEM communicators face the challenge of motivating employees with varying skills sets. Teams must overcome obstacles imposed by time zones and physical locations.
In addition, highly restricted research and development environments have contributed to a legacy of seclusion. Bound by a tradition of communications driven by facts and figures, there is often little room for sharing stories that inspire.
To learn more about how STEM organizations can effectively foster a community of purposeful creativity and collaboration, we turned to three seasoned communicators in the fields of animal health, energy and engineering.
Bridging internal and external initiatives, their smart PR strategies promote openness over isolation, and appeal equally to emotions and technical acumen.
MICKEY McDERMOTT,
Director, Global Innovation, Novartis Animal Health US
One of the essential elements of successful STEM workplaces is their ability to break down traditional departmental and functional walls and encourage cross-company collaboration.
Real magic happens when you begin to encourage colleagues from all areas of an organization to share ideas and discuss solutions to problems and challenges.
This spring we ran a virtual event at Novartis Animal Health, called da Vinci Day, which drew upon the combined brain trust of the entire company for ideas for innovation in our products, processes and culture.
The event centered on an online "Idea Wall," on which associates could present ideas and outline the benefits the ideas could bring to the business. Other associates were able to post comments and suggestions for the ideas, as well as "promote" the ideas by voting on them.
We were able to generate more than 600 unique ideas (surpassing our goal of 500), submitted by 123 people (exceeding our goal of 100). One of the most encouraging things about da Vinci day was that it attracted an international, cross-functional group of participants, many from functions not typically associated with innovation.
LAURA CLISE, Director, External Communications & Corporate Citizenship, AREVA Inc.
As a global leader in nuclear energy and a significant, growing player in the renewable energies sector, AREVA North America recognizes the importance of building the workforce vital to tomorrow's clean energy economy.
Like many companies that depend on highly skilled and technical workers, AREVA faces challenging workforce demographics, which makes investing in Science, Technology, Engineering, and Math (STEM) education a strategic necessity.
One of our vehicles, literally, for STEM outreach is the Nuclear Clean Air Energy (NCAE) IndyCar initiative, which broadens awareness of safe, clean, affordable and reliable nuclear energy and STEM career paths.
Driving the carbon-neutral NCAE IndyCar, Simona De Silvestro and AREVA engaged thousands of elementary, middle, high school and university students, Girl Scouts and Boy Scouts, teachers, and fans during the 2013 season.
In collaboration with industry, university, and community partners, AREVA and the NCAE team engaged in workshops, university recruiting, track-side outreach, and garnered national and local media attention via traditional and social media.
In November 2013 AREVA CEO Michael Rencheck was selected by the Department of Energy to serve as an Ambassador for the just launched Minorities in Energy initiative.
We anticipate that the 2014 racing season will offer opportunities to amplify our continued advocacy regarding STEM career opportunities for underrepresented communities in the energy sector.
THOMAS G. LOUGHLIN,
Executive Director, ASME
Founded in 1880, the American Society of Mechanical Engineers (ASME) helps the global engineering community develop solutions to real world challenges.
Given the changing nature of the global workforce, ASME wanted to find a way to harness the potential of the Internet and social networking in order to facilitate and promote the ability of engineers throughout the world to connect, ideate and collaborate.
During a three-year period we devoted considerable staff and financial resources to undertaking a top-to-bottom overhaul of our flagship website, ASME.org.
The result is a clean new site, with a broad range of engaging content. The most important innovation in the site redesign was the creation of social networking functionality within the site itself—available to anyone, anytime, for no charge at all.
"Participants," as the site's users are called, can create personalized professional profiles (similar to LinkedIn) and then can create, join or comment on items in more than 250 groups, ranging from design engineering to the specific interests of women engineers. (Registration is via http://community.asme.org.)
Early results were significantly beyond expectations: Within the first four months since the launch of the enhanced online community features, more than 18,000 engineers worldwide have registered as participants.
While the project was technically complex, a more significant challenge was (and still is) getting users to recognize the benefits and change the way they do things. Therefore, educating and training were paramount … as is constantly listening to understand how to continually improve the platform. ASME is proud to offer the global engineering community this unique experience.
The new community features of ASME.org will transform the way engineers engage with one another and are a testament to the power of collaboration.
The field of engineering, like so many others, is in the midst of a fascinating and dynamic transition. Where engineers once worked in relative isolation from one another, engineers today are increasingly working across disciplines, international borders and interacting with colleagues from related fields. PRN
CONTACT: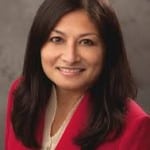 Mary Buhay is VP of marketing and business development at Gibbs & Soell Public Relations. She can be reached at [email protected]
This article originally appeared in the Jan. 6, 2014 issue of PR News.