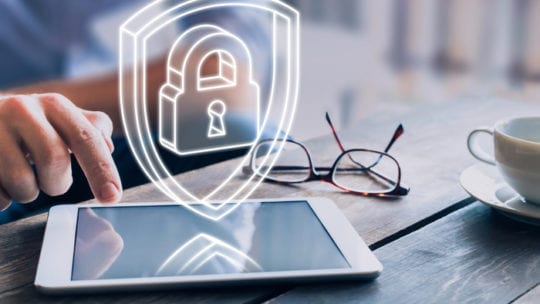 PR pros at tech companies should be taking advantage of new work dynamics to roll out provocative and original news release storylines.
They should be researching, conceptualizing, strategizing, executing and pitching an original wave of news releases focused on coping with the pandemic, predictions, security and money.
Innovative and original ways of coping with the pandemic
The agility and ingenuity of companies to change their strategies and target markets are being put to the test. Change is rampant, rapid and disorderly. Opportunities are abundant for those who make smart decisions and create compelling pitches that connect on an emotional level with media.
If you are in the cyber security business, for instance, perhaps you have decided to focus on the healthcare industry. That could be a story to pitch with an explanation about your choice.
If you decided you had to shrink your company and focus on a cyber security niche, that could be an interesting story. Why the change? Are you seeing more demand for cyber security penetration testing services because of the pandemic? What will be the impact on the cyber security industry and your company's performance? Answer those questions in your pitch.
If your company conducts cyber security penetration testing completely from home offices now, explain the challenges in doing so compared with how it was done previously. Explain how customer demand for your services changed because of the coronavirus.
Tell reporters what you see ahead for the market. Reporters want to know how the pandemic is changing businesses and what things will look like in 2021. You will help make your story more compelling to reporters if you point out why the change matters in financial and strategic terms to your company as well as the industry in which you participate. Provide numbers.
Predictions
When economic uncertainty abounds, it's a great opportunity for your company to peer into the future and become a visionary.
For instance, if you're in the cloud computing market, does your company believe the market will accelerate or decelerate over the next six months? Make a prediction and support it with sound reasoning.
You will stand out against the vast majority of companies that are reticent to make predictions. Reporters, and their readers, care deeply about what's next. Providing forecasts is a fast and effective way to get coverage of your company as a thought leader and visionary.
Most companies avoid predictions because of apathy or risk aversion. In fact, the risk often is low or non-existent. You will be surprised at how much press coverage this generates and the leads that will come to your business.
Sell security stories
One of the biggest and most important stories in tech is about corporate security: financial theft, invasion of employee privacy, technological breakthroughs to prevent them, and much more.
The reason this story resonates with the press is because cyber security breaches can cause massive financial and reputation damages.
Remote working has heightened security concerns. Every company is dealing with security concerns, and the pandemic has made cyber security an even bigger threat because more employees are working from home where networks are less secure than in corporate offices.
The problem centers on the growing use of more types and volumes of insecure virtual private network equipment and services and home devices such as personal PCs, which lack the usual security policies and procedures of corporate PCs.
We're in a Wild West situation. A growing number of unemployed people are getting into the cyber attack profession. This makes the job of cyber security information officer within corporations even more challenging.
Your company likely has a security story it could pitch in a news release. It could be about new technologies your company uses to prevent cyber attacks, or new threats you are contending with because of the meteoric rise in remote workers. Find a new and different security angle to your corporate strategy.
Money sells
The more you can tie your pitches to money, the better chance you have of generating coverage. For example, your company may be investing in new technologies to make your remote workforce more productive and its networks more secure.
In your news release reveal at least the percentage increase in remote working investments you are making because of the paradigm shift.
Most companies don't like to share financial numbers so they don't get reporters to write about them. Those that do, gain coverage. Within reason, give reporters your best sense of the amount of financial investments you are making and how much those investments have risen because of the pandemic.
Final thoughts
Stay focused on what reporters care about: change, future predictions, security and money. Now is the time to capitalize on the changing business world by communicating stories about how your company is adjusting and sees markets transforming. Some key takeaways:
Paint a picture of what's to come
Be bold in your vision and provide specifics
Communicate what you believe and why. Do so with conviction, and make sure to wrap it up in an authentic and original story that rivets and engages
Charles Hartley is president of Carolina Content & Media Relations Corporation