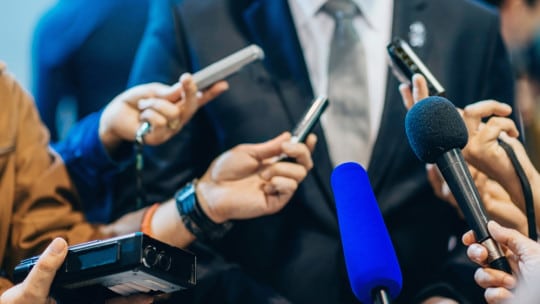 Though email and social media pitching is a cornerstone of public relations, sometimes it can feel impersonal. Especially if you're sending out dozens of pitches and hearing nothing back from inundated journalists.
But what if you could meet these reporters offline, and get to know them as real people? Then your emails would no longer be lost in an overcrowded inbox, but instead move to the top of the list.
Stacey Jones, managing director of corporate communications and global media relations at Accenture, will share her tips for successfully getting heard by the right reporters at PR News' June 28 webinar "How to Engage with Journalists on Email and Social Media." Here is just some of her advice for using email and social to create human connections with reporters:
Prepare
Research as much information about the journalist as possible. Look at their social media profiles, articles they've written and publications they've been featured in to determine what they are passionate about and how your organization can fit into their interests.
Meet one-on-one 
Wherever you can, try to meet with reporters in person. This may mean attending trade shows and networking events or inviting them out for coffee when you email them. This will show them you are more than just a name and a pitch, and that they are more than just a byline.
Set up spokesperson meetings 
If the situation calls for your company to have a spokesperson available for an interview or for comment, offer face-to-face meetings for them and the journalist as well.
Continue the conversation
Make sure to keep in touch with the journalist even after they have written an article about your brand. Let them know that you are interested in cultivating the relationship beyond just that one piece and that you'd like to become an ongoing source for them—which means future coverage for your brand.
While it may take more time than simply sending out multiple pitches via email, it is worth investing in these kinds of connections (particularly with beat reporters in your industry) to be seen as a thought leader on topics that may lead to even more journalists reaching out to you.
Follow Hayley: @that_hayley