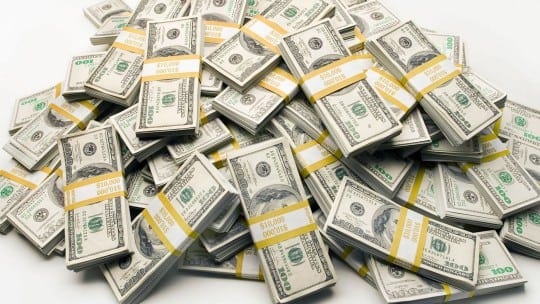 Well-thought out, creative content shines. However, brands must research where audiences consume content. It's not just the content that's important, but the distribution as well. 
And it's no longer just about good SEO or creating a smart video for YouTube. At Fortune's recent Brainstorm Tech conference, Google SVP Prabhakar Raghavan, who runs Google's Knowledge & Information organization, said younger users are utilizing different platforms than the traditional search bar to access information. 
"In our studies, something like almost 40% of young people, when they're looking for a place for lunch, they don't go to Google Maps or Search. They go to TikTok or Instagram," he said. Google confirmed these statistics to TechCrunch, saying they were based on "internal research that involved a survey of U.S. users, ages 18 to 24."
Social Platforms and Financial Education
Search topics on social platforms are not only limited to the latest dance craze or recipe. People search serious topics, including health, politics and finance.
With a volatile economy that seems to change daily, more people, especially younger investors and earners, search social for information about staying afloat and preparing for the future. 
It's not a surprise that people are concerned about money. A Fidelity study from 2021 found 34 percent of women said their financial situation "keeps them up at night at least once a month."
This trend likely has risen with inflation and rumbles of a looming recession. As such, Fidelity launched "Women Talk Money," a community featuring articles and live events focused on women's' financial issues. 
Fidelity partnered with SheSpeaks, a community of female consumers and influencers, to spread the word about Women Talk Money. In addition, Fidelity chose Instagram as its main content hub. 
"We opted to work with SheSpeaks for a combination of operational ease, measurement capabilities and their deep understanding of what we wanted to accomplish with our campaign," says Lorna Kapusta, head of women & customer engagement, Fidelity Investments.
Incorporating Influencers
Fidelity looked to leverage trusted communities and voices to show how easy it is to begin saving and later to invest. The company provided a brief to SheSpeaks that outlined messaging priorities, talent criteria and objectives. SheSpeaks then provided influencer options for Fidelity.
"Influencers were selected based on their ability to authentically introduce the topic of money and finances to their social media content," says Aliza Freud, CEO, SheSpeaks. 
Influencers shared personal finance stories and encouraged audiences to do the same and join Women Talk Money. 
An example includes influencer Camden Scott, selected because she recently got engaged, is planning her wedding and bought a first house—things requiring money and planning.
And while the campaign's target audience originally called for women 35 to 45, influencers like Scott helped the effort expand, skew younger and include women in various stages of life.
"It was crucial to show awareness & engagement with the complexities that come with being a working woman and family responsibilities," says Kapusta.
Freud said content about having a baby and getting engaged topped the data sets.
The Results
Fidelity grew its Women Talk Money community from 100,000 to 200,000 members. Seventy-five percent of referral traffic came from social media, in June 2022. Slightly more than half (52 percent) of community subscriptions during the influencer campaign came from paid social.
"One of the best ways to become comfortable with something is to talk about it openly and honestly. It's no different when it comes to money and investing," says Kapusta. "We knew that looping in influencers would help build awareness, trust, and engagement," she adds. "Preliminary results have exceeded all our expectations."
Nicole Schuman is senior editor for PRNEWS. Follow her @buffalogal