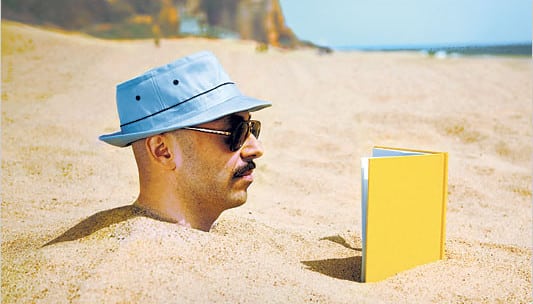 [Note: Our sister publication Crisis Insider periodically offers entertaining ways to learn about PR crisis, including through novels, film and television. The content below ran in a recent edition of that publication.]
[Crisis Insider's Editor's Note: Crisis pros who want to write a memoir often struggle with confidentiality issues. They want to avoid naming names, but are itching to tell stories. Some turn to career-informed fiction.
A recent example of this comes from former Burson-Marsteller chief Jim Lindheim and his novel "Spin," an hilarious, informative look at a fictional tech start-up. The mercurial CEO of the company is accused of harassment. Think HBO's Emmy-winning series "Succession," with elements of Michael Crichton's "Disclosure."
Steve Manuel, a long-time professor of PR and advertising at Penn State, a career public affairs officer with the Marine Corps (1969-1996) and Pentagon spokesperson, alerted us to another novel with a PR crisis at its center. Like "Spin," it's wicked fun and loaded with useful tips for PR pros. Here's his report.]
On The Hot Seat
I recently picked up Mike Doble's novel "On the Hot Seat" for several reasons. The first being that I teach PR and advertising and a book from a former insider always is of great interest.
The second reason is that I served with the author at the Pentagon.
The premise of the book has the protagonist of a major PR firm and his cohorts representing a ruthless dictator, a literally toxic chemical manufacturer and a car company whose new SUV has hot seats. Honest.
What could possibly go wrong?
A great deal can and does, in the most shocking, fun and despicable ways.
The author was a career Army officer, SVP at a PR firm and spokesman for a Fortune 200 company. He infuses his fictional characters with his real-world knowledge.
Half the fun of the book is its fictional characters, settings and PR meltdowns.
The other half of the fun was finding important PR lessons, which transcend the fictional story and became must reads for my students and timely reminders for those already in the PR business.
Top Ten
In the course of reading the novel, I jotted down more than 70 lessons that came from the story. Here's my Top Ten list.
Don't blame others for crises with your brand. Deflecting blame drills a hole in your reputation boat.
Reputations are built on action, not press releases. Follow up statements with tangible steps to make sure you've corrected the cause(s) of the crisis. Make sure you communicate the steps you've taken.
Don't spin those you represent. They should see you as a chronic truth teller.
Watch for statements or actions that can be immediately lampooned and made into memes.
No organization is so big and powerful it can ignore ethical and legal rules and get away with it. Eventually the truth will come out. With victims. And financial and reputation damage that can go on for years.
The buck stops at the top (of the food chain). In other words, don't blame your employees, who are your most valuable assets. Accept responsibility, find a solution and move on. (Remember Wells Fargo CEO John Stumpf initially blaming middle managers for the bank's phony credit card scandal? He was a former CEO one month later.)
External criticism is healthy. PR is about listening and establishing positive relationships.
Crises offer opportunities. A crisis isn't all bad unless you make it so. In the novel, a fictional chemical company, Chentex, has opportunities to improve itself and the town where it's based. Instead, it chooses greed over reputation.
Vet thoroughly those you represent. Weigh the money you will make versus organizational reputation and the eventual corporate and/or professional demise that could occur when representing a notorious company.
Refusing to speak to the media is a major error. Media is the conduit to your target audience. This is a truth spelled out in detail in the novel. 'No comment' is a comment, and, in most cases, it isn't a positive one. Nature hates a vacuum. If you aren't speaking, your critics are. Don't let anyone define you, the crisis you are fighting or your company. (It's not a political statement to say that the president's doctors created a larger story when they refused to provide media with details about his bout with the novel coronavirus.)
While liking or disliking a novel is personal, how best to deal with a PR or life crisis is common to us all and this book maps out answers. I hope this list better equips you for that mission.
Steve Manuel is a professor of PR and advertising at Penn State
You can find subscription information for Crisis Insider here