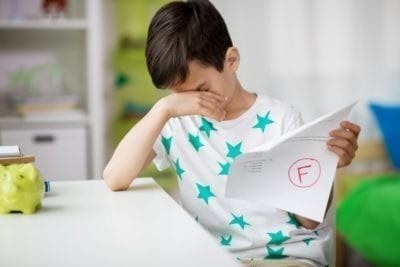 [Editor's Note: The PRNEWS staff encounters many examples of brand communication.  We compile assessments of some of the best and not-so-great examples. Our intent is to provide a learning experience about what works or doesn't. You can find previous examples here. In this year-end edition, we examine some of 2020's most notable pivots.]
Sophie Maerowitz, senior content manager
Tito's Vodka: A+
After false claims spread in March that vodka could be used in making DIY hand sanitizer, vodka brand Tito's was faced with the daunting communication task of stopping consumers from misusing its product. Once the misinformation was tackled, via social media and mainstream outlets, Tito's pivoted. It actually manufactured hand sanitizer amid a nationwide shortage. The brand communicated its production process—including government approvals—with consumers, offering transparency in a year rampant with mixed messaging and confused consumers. Tito's also launched a feel-good microsite to keep consumers and the media up to date on its COVID-19 relief efforts, from free distribution to nonprofit partnerships. And, the move appears to have been good for business: Tito's parent company sales were up 18 percent in the first half of 2020, and the vodka brand is well-positioned to surpass main competitor Smirnoff this year.
While we advise that you cannot use our vodka as a hand sanitizer, our distillery has been working hard to get all of the pieces in place to begin production on 24 tons of hand sanitizer that adheres to industry and governmental guidance. Please see attached for more information. pic.twitter.com/c5pTzVOvv1

— TitosVodka (@TitosVodka) March 22, 2020
Nicole Schuman, senior editor
Washington Football Team: A
For years, fans offended by the Washington Football Team's former name—Redskins—pleaded for owners to change the name to something more appropriate. Thanks to pressure from the team's sponsors at the peak of the Black Lives Matter protests this summer, the club retired its 87-year-old name. In July 2020, the team agreed to consider a name change after FedEx (holder of the team stadium's naming rights), PepsiCo, Nike and Bank of America made known their demands. If the team's majority owner refused to remove the Redskins' name, these companies would pull out of lucrative contracts with the team, according to The Washington Post.
It definitely seemed as if money talked, rather than an appeasement of fans and native American groups. According to a a Morning Consult study, 49 percent of fans were fine keeping the Redskins name. However, when you take another look at the opinions between generations and races, the numbers tell a much different story. And for a team wanting to keep a fan base engaged for the future, the writing was on the wall.
And even though the team took a generic name, it stuck quickly. And fans, sportswriters and broadcasters alike seem to be taking a shine to it. The team confirmed it will keep the name for the 2021-22 season. Kudos to the team, showing fans it's trying to turn over a new leaf. Overturning an 87-year-old brand is not an easy task, but it heard the outcry and responded at the time it needed to most.
Seth Arenstein, editor
The C-suite's awakening on race and internal communication: Incomplete
With pivot designated as marketing word of the year for 2020, the field of best or worst pivots is wide. A year ago, who would have imagined social media behemoth Facebook following Twitter and (finally) warning users of mis and disinformation? Speaking of behemoths and pivoting, in late 2019, China denounced and jailed ophthalmologist Li Wenliang for discussing with colleagues a strange respiratory virus he'd seen in Wuhan. Later, after Dr. Li died of the virus, now known as COVID-19, his fate ignited outrage among Chinese citizens. In one of the quickest pivots on record, the Communist government hailed Li a national icon.
One of the most memorable pivots came from a group of Republican stalwarts who departed the Grand Old Party late in 2019 to form The Lincoln Project. In a year where a slew of Republicans and former White House staffers turned their allegiance away from President Trump, the Lincoln Project stood out for its highly clever videos, which made their mark during the 2020 presidential election. And recall the VP debate, where Kamala Harris and Mike Pence pivoted as often as they answered questions. An exception to DC's pivot fest was Dr. Anthony Fauci, whose non-pivoting communication, never mind his scientific prowess, might be responsible for saving thousands of lives.
Two of the most significant pivots for communicators came from the C-suite, which, in the wake of COVID-19, emphasized internal communication, formerly the unloved stepchild of PR. After George Floyd's killing on May 25, the C-suite, and the others in corporate America, found their racial conscience, often through empty statements, charitable pledges and chief diversity officer appointments. An exception was Weber Shandwick, which actually owned its diversity issues. Not coincidentally, a recent survey of working adults reveals nearly half (46 percent) agree their companies say "all the right things about" DEI, but fail to act. Time will tell if either of these two pivots will stick after the pandemic and Mr. Floyd's death are distant memories.
Erika Bradbury, editorial director
Apparel companies who donated their resources early: A+
While pretty much every apparel company now sells face masks, there were many who donated materials and pivoted their production process early in the pandemic when PPE shortage for healthcare workers was dire.
In March, Eddie Bauer President Damien Huang acknowledged the challenges the industry would be facing in the year ahead, stating, "Our industry faces enormous challenges ahead, but none as consequential as the health of our communities."
Neiman Marcus, Gap, HanesBrands, Ralph Lauren, Fanatics and Canada Goose are just some of the long list of apparel companies that shifted their production at the start to donate their supplies, facilities and/or newly created equipment to those most in need.
(Thread):

Woke up in the middle of the night last week with idea of converting our @Fanatics factory in PA that makes official @MLB jerseys into a facility that makes much needed masks and gowns and then donating them to help fight this horrendous virus. pic.twitter.com/r6FAxUdlgH

— Michael Rubin (@michaelrubin) March 26, 2020

Though these companies now join others in selling their products to the masses, their early action at the start of the global pandemic is commendable.