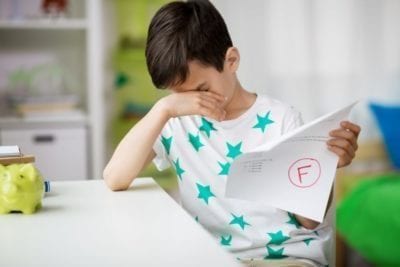 [Editor's Note: The PRNEWS staff encounters many examples of brand communications. Each Friday we compile an assessment of some of the best and not-so-great examples. Our intent is to provide a learning experience about what works or doesn't. You can find last week's examples here.]
Sophie Maerowitz, senior content manager
JCPenney's Cringe-worthy Bonuses: C-
Like several retail brands in financial dire straits as a result of a decade of private equity acquisitions and subsequent debt (see J. Crew, Toys"R"Us), JCPenney's ability to weather the current economic storm is doubtful, with bankruptcy filings imminent. Despite its fragile standing, the company announced this week that it has paid millions in bonuses to top executives. The language in the company statement argued the bonuses were "necessary steps to retain our talented management team." The statement leaned heavily on corporate jargon: "Our compensation program is in line with those of other companies in similar situations and is aligned with milestone-based performance goals to continue incentivizing our team to drive results." Those "milestone-based performance goals" are not likely to impress investors, given the company missed a $12 million payment due to bond holders in mid-April. And deflecting blame to industry norms will not justify executives making off with millions while thousands of retail workers remain out of work. A more human response was warranted, though in the communications team's defense, their hands were likely tied by the very executives who benefited from the deal.
Seth Arenstein, editor
Sprint On Hold: A disappointing F
There's a maxim in PR that urges brands to do what they say they'll do. If you intend to apologize for a mistake, for example, apologize, don't deflect. On Tuesday, Red Lobster CEO Kim Lopdrup apologized to disgruntled customers, some of whom waited hours to pick up orders only to go home sans lobster. Appropriately, Lopdrup's first words were: "I apologize that we disappointed many of you this past weekend…."
Likewise, when we're texting with our wireless carrier to get a serious issue with our mobile phone fixed, we're unlikely to be interested in receiving an automated text that informs us we now have a chance to read about the carrier's response to COVID-19.
We're 10 weeks into the pandemic. Please, assume most customers have read countless brand messages that "We're living in an unprecedented time…" or "The health and safety of our customers and employees are our top priorities" (we hope that's always been the case) or a favorite of carriers: "Our crews are working tirelessly" to maintain service.
In fairness, the carrier in question, Sprint, is doing very good things. It's waived data limits, as well as certain fees on some international calls. In addition, it's pledged not to cut off customers unable to pay their monthly bill. But while customers are waiting to get their phone service fixed is not the time to let them know they can read your response to COVID-19. Just be true to your name and sprint to resolve the issue with our phone.
Mark Renfree, event content manager
Twitter: A
In an email to Twitter employees on Tuesday, CEO Jack Dorsey said most Twitter employees will be able to work from home indefinitely, including after the pandemic passes. Some jobs that require a trip to the office — like maintaining servers — are excluded, but the company should be applauded for allowing its employees the flexibility to work from where they're most comfortable. Many of the worries and concerns around managing remote workforces are being tested during the pandemic, and for many, working from home isn't as troubling as once thought. Twitter's move is a step in the right direction that could open up new opportunities for workers outside of tech hubs and major cities. Regardless of whether or not the trend catches on, there's a much weaker case to be made against work-from-home for many now that it's happening whether we like it or not.