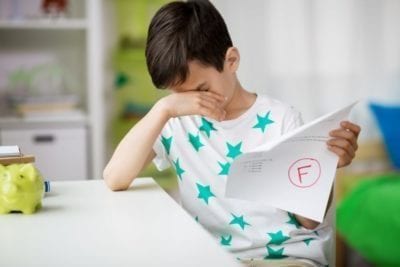 [Editor's Note: The PRNEWS staff encounters many examples of brand communications. Each Friday we compile an assessment of some of the best and not-so-great examples. Our intent is to provide a learning experience about what works or doesn't. You can find last week's examples here.]
Sophie Maerowitz, senior content manager
Burger King, Fearless Advertiser: A
The fast food chain struck industry headline gold on May 7 with a New York Times article titled "News Outlets Want More Advertisers to Act Like Burger King." (Subhead: The Home of the Whopper, Verizon and Amazon are among the relative few that haven't been afraid to run ads near coverage of the coronavirus.) Many brands have pulled back on advertising, particularly on publishers' sites, for fear of association with keywords like "coronavirus" and "pandemic." Burger King is not among them, instead using its ad dollars to promote its contactless deliveries in veritable news publications like the Times. Of course, The Times, as a publisher in danger of losing ad revenue, has a vested interest in running articles on this tack. Regardless, Burger King is a great example of a brand that knows how to innovate: embracing a crisis head-on and adjusting its business model in tandem with its advertising practices. In the current climate, if good journalism can't source advertising revenue, it won't survive. As GlaxoSmithKline's Jerry Daykin wrote to The Drum's audience of marketers: "Stop blocking the best parts of the internet or they won't exist anymore." In the end, this burger's ads managed to be both well-done and rare.
Seth Arenstein, editor
Cox Communications, Hi: A warm and cozy B+
While it's not yet time to slow internal over-communication, according to a recent PRNEWS poll, there's no reason messaging should be overdone and long-winded. With email inboxes stuffed and concentration levels nearing empty, a return to simple, basic communications, using few words to convey a message, is welcome. Aside from the piano music that seems to accompany every coronavirus ad, this spot from Cox, a provider of phone, internet and cable, fits the bill. Its simple message is authentic, direct and warms the heart at a time when empathy in communication is appreciated. In addition, the spot does its job economically, taking just 30 seconds. And, hey, lots of commenters said they loved the music.
Mark Renfree, event content manager
Taco Bell: A
Turn your kitchen into the Taco Bell Test Kitchen with our new At-Home Taco Bar. #TacoBellCreations

— Taco Bell (@tacobell) May 4, 2020
Cinco de Mayo has come and gone, but Taco Bell's "At Home Taco Bar" pivot was well-timed with the holiday and provided the brand with an interesting way to shift its offerings to better align with the pandemic. The fast-food chain deployed a make-your-own package for customers to assemble their food how they want — and potentially avoid tacos getting soggy during delivery. The At Home Taco Bar can feed up to six and comes with recipe cards from the company's test kitchen so customers can make discontinued favorites and classics alike. The recipe cards are a nice addition, adding a little fun to the process and allowing customers to flex their culinary muscles.
when u have power but for free @tacobell pic.twitter.com/E2dvdtMaTV

— chrissy teigen (@chrissyteigen) May 5, 2020
Nicole Schuman, reporter/content manager
StubHub: D
The NFL released the 2020 league schedule this week, prompting excitement for football fans come the fall. While the league plans to come back on schedule, it has contingency plans ready for a flexible restart. Even with everything up in the air, StubHub chose to seize the moment to email customers, urging them to buy now to have "something to look forward to." While it's understandable for a ticket-selling company to market product, the email seemed sort of tone-deaf. Especially when the majority of the country has yet to reopen, and millions are out of work. We all want something to look forward to and a return to normalcy, but this messaging, right now, seems premature.