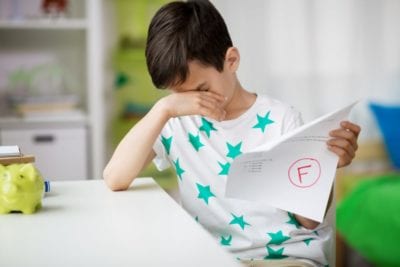 [Editor's Note: The PRNEWS staff encounters many examples of brand communications.  We compile assessments of some of the best and not-so-great examples. Our intent is to provide a learning experience about what works or doesn't. You can find the most recent examples here.]
Sophie Maerowitz, senior content manager
Black Father's Day Pledge Rally: A
In Baltimore, MD, a group of organizations including The Baltimore Sun, Black Fathers Foundation, Stand Up Baltimore, Center for Urban Families and Baltimore City Public Schools are joining forces to put on a Black Father's Day Pledge Rally on Saturday, June 20. Its aim is "to affirm, uplift and celebrate Black fatherhood in Baltimore City." The group landed placements in local media, and cross-promotion abounds with key assets on social. An event flyer bears joyful photos of Black dads and their kids and copy that follows events promotion best practices, including a custom bitly RSVP link, hashtags, a list of what to bring (masks, blankets, water, lawn chairs) and contact information. The Rally's Eventbrite page assures parents that social distancing guidelines will be in place and includes donation links and contact information for volunteers. The program will include reciting a pledge of commitment to Black fathers, "socially distant activity stations" for fathers and kids, refreshments and Father's Day giveaways. The event and its communication plan offer a great DIY roadmap for any organization putting on  purpose-driven outdoor events—especially when it comes to forging and activating partnerships with likeminded organizations.
This Saturday, 11am-2pm join the Black Fathers Pledge Rally @ Druid Hill Park. RSVP: https://t.co/g3qzW6sf8C @ltycarts @CFUF_Baltimore @BaltCitySchools @blackfathersfdn #standupbaltimore #BlackFathersRally #BlackFathersBaltimore pic.twitter.com/QObaw3Lch7

— Mayor's Office of Children and Family Success (@bmorechildren) June 17, 2020
Seth Arenstein, editor 
WeatherTech Father's Day Golf and Sticky Notes ad: A very patriarchal B
Every PR pro knows what people want, sometimes even before they know they want it. So, when dad says, "That's OK. I don't want anything for Father's Day this year," the savvy communicator knows he really means, "Oh, what I'd give for a set of WeatherTech laser measured mats for the car and one for the back of the SUV. And, hey, I've been such a good dad this year, could I also have one of those WeatherTech cup-phones to store my mobile while I'm driving?" You have to admire WeatherTech's Father's Day ads. They tell a story in just 30 seconds. And, really, doesn't every father and son look like GQ models, not a hair out of place as they play golf on a perfectly manicured course? Since it's a fantasy, why not a hole in one? And in Weather Tech's Sticky Notes spot, you have to marvel at a house without anything out of order. Even during the pandemic. On the other hand, WeatherTech, come on, how about an ad featuring a diverse family?
Golf:
Sticky Notes:
Mark Renfree, event content manager
Dove's #DadsCare: A
Dove Men+Care created DAD ON, which brings together dads from around the globe that are continuing to teach and innovate despite the recent upheaval to both work and home life. The company also launched DadsCare, a resource that showcases how-to videos to help dads rise to the challenges of modern parenthood. I'll put aside the nice marketing and heartwarming videos for a moment to give credit to Dove for buttressing its words with action with a separate but related, ongoing campaign. They're a leading voice in developing more robust leave for new fathers and have pledged $1 million in grants to support fathers who wouldn't otherwise be able to stay home with their newborns.