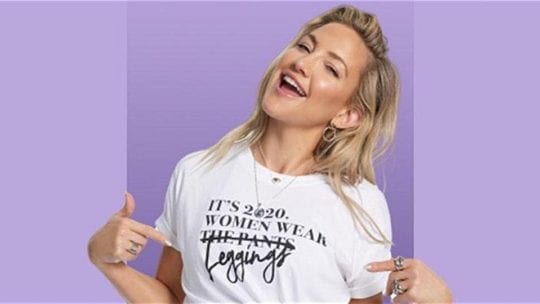 Brands must be held responsible for their work, particularly when it centers on an international cause or recognition day. National Pizza Day is one thing, but when the messaging concerns something meaningful that can make a global impact, such as International Women's Day (IWD), it's wise to pause and think before acting. 
When it comes to a brand jumping in on a trend or cause, Amy Binder, founder and CEO of agency RF|Binder, and a PRNEWS 2019 Top Woman in PR honoree, emphasizes the importance of authenticity and fit. 
It is important that a brand is "authentic" and engages in efforts that are "natural extensions of its purpose," Binder says. "If it is not authentic, it will look as if the brand is capitalizing on something that doesn't fit within its values."
A campaign ignites recognition not only for authenticity, but also when it can create social value. That value must be consistent with the company's policies and values.  "It is critical that if [a brand is] doing something externally that it is consistent with the company's internal policies and programs," Binder adds.
"For example, there are plenty of brands that have launched campaigns externally to celebrate women without ensuring that the proper policies are in place" internally. She mentions things such as gender pay parity, having women on the executive team, women on the board and providing good support for working mothers.
PRNEWS looked at several 2020 International Women's Day brand campaigns. We graded them based on authenticity, social impact and creativity.
Not Great
Shell Oil
Grade: F
For IWD 2020, Shell Oil made a huge error, which sparked a viral social media backlash.
Shell decided to change its name and logo for IWD to She'll Oil. Great.
Not so great: the change occurred at just a single Shell station. One. 
Shell Oil picked a station in San Dimas, CA, because the woman-owned and operated station is the largest distributor in the state. A statement from the agency responsible, Wunderman Thompson Atlanta, said the campaign will "continue to position Shell as a brand that supports and is invested in [its] female workforce. International Women's Day is a great opportunity to shed light on this issue and Shell's commitment."
Shell announced the campaign on Twitter. No campaign is safe on Twitter if the masses deem it so. 
Guys. It's cool. She'll Oil just ended sexism. https://t.co/KfCJmK1Fpp

— The Coy Contrarian (@CoyContrarian) March 7, 2020
Women are everywhere. Shell should've known better than to quarantine its campaign to one site for an international holiday. 
The Great x Cotton Inc.
Grade: D-
The Great, a women's wear collection, teamed with Cotton Inc. to create a denim jumpsuit that honors Rosie the Riveter for the "Rosie Reborn" campaign. U.S. women's soccer hero Carli Lloyd, as well as the founders of The Great, Emily Current and Meritt Elliott, are part of a group of "modern day Rosies," encouraging strength through cotton. 
Cool idea, quality design, however, the jumpsuit sells on The Great's website for $350. In addition, it's unclear where the profits go. $350 certainly could go a long way at a local women's shelter or female-focused NGO. And honoring your company's founders is, well, a bit self-serving.
Fabletics
Grade: B-
Actor Kate Hudson's athleisure company Fabletics released a limited-edition t-shirt in honor of IWD. The t-shirt read "It's 2020. Women Wear the Leggings." Fabletics added "leggings" where "pants" was crossed out in reference to the common phrase "wears the pants." 
Sure, leggings are comfortable and relaxing, and everyone loves getting a silly t-shirt with a purchase. We think IWD merits more than a t-shirt. Had the campaign included only the t-shirt, it really would have fallen flat.
Fortunately, the brand also launched the #SheEmpowersChallenge on Instagram. It asked followers to post a photo wearing the t-shirt. In addition, it donated $25,000 to the United Nations Foundation's Girl Up program, which works for gender equality. 
Great and Good
Looking for authenticity? These brands dug deep and provided not only creative, but historical examples of women's empowerment. All provide an inclusive look into a world where woman make a difference, and celebrate them, while educating onlookers. 
Time Magazine
Grade: A
This week, in honor of IWD and Women's History Month, Time turned back time to look at its Person of the Year issues. For 72 years Time named an annual "Man of the Year." This, finally, changed in 1999, to "Person of the Year." From there the "Woman of the Year" campaign was born. 
Time created 89 new covers. It also left intact the 11 covers of women named Person of the Year. Time said the project looked to "(spotlight) influential women who were often overshadowed." It's a beautiful display of women, known and under-the-radar who made a difference. 
Netflix
Grade: A-
Netflix partnered with the UN on a campaign.  The "Because She Watched" collection features a series of hand-picked documentaries, films and TV episodes in honor of IWD. 
A group of 55 people from in-front-of and behind the camera curated the collection. Some women featured were Sophia Loren, Ava DuVernay and Laverne Cox. The list of titles includes "Orange Is the New Black," "Marriage Story," "Bird Box," "Silence of the Lambs," "House of Cards," "Queer Eye," "The Crown," "Gravity," "Roma" and "Paris Is Burning."
At first glance, the collection may seem like an obvious grab for fans' attention. Yet the entertainment industry remains one of the toughest glass ceilings for women. The tension was felt at this year's Oscar awards, delivering not one female nominee for Best Director. Any opportunity to recognize women in the industry is welcomed. 
"This collaboration is about taking on the challenge of telling women's stories and showing women in all their diversity. It's about making visible the invisible, and proving that only by fully representing and including women on screen, behind-the-camera and in our narratives overall, society will truly flourish," said Anita Bhatia, UN Women deputy executive director, in a statement. 
Why did we give this incredible idea an A- ? It was too hard to find on the Netflix platform. 
Orangetheory
Grade: A
Women did not let the fact that this year's IWD fell on daylight savings fall by the wayside. Exasperated from not enough hours in the day, many women vented on social media, noticing that even their day was cheated out of a complete 24-hours. 
Fitness group Orangetheory recognized this blip. The brand made sure women were able to get back that extra hour any way they could, even with a one-hour, free workout. 
"Once again, the world thinks women are gonna settle for less," the new Orangetheory video says. "So this International Women's Day, we're going to get more for ourselves instead. More energy, more strength, and more life. Because even when the world thinks it can give us less, we believe everyone is free to have more."
In addition to a free workout, Orangetheory will donate partial March proceeds to the Global Fund for Women.