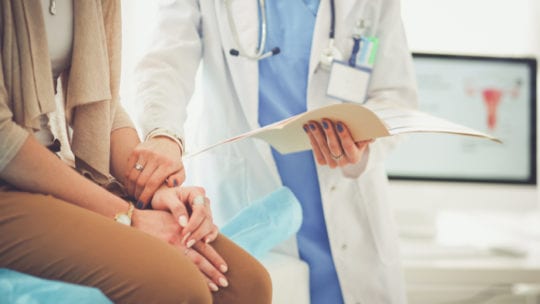 PR got another stark reminder this week that its work matters. Making a case for products and services can put hired PR pros in a legal thicket should those they represent run afoul of the law. That's where NY-based Publicis Health, a major healthcare PR player, finds itself today.
Yesterday (May 6), MA Attorney General Maura Healey unveiled a suit alleging Publicis Health "designed and deployed unfair and deceptive marketing schemes" that helped now disgraced, bankrupt Purdue Pharma sell OxyContin.
The state alleges that from 2010-2019 Publicis Health "partnered with Purdue on dozens of contracts, collecting more than $50 million in exchange for marketing schemes to get doctors to prescribe Purdue's opioids to more patients, in higher doses, for longer periods of time."
Massachusetts' suit does not set a dollar figure on damages it is hoping to collect. As a result of the opioid crisis, Massachusetts, and other states, incurred heavy medical bills caring for uninsured patients. Since Purdue Pharma is bankrupt, states are looking elsewhere to recoup costs.
In addition to recovering funds, the suit seeks to stop Publicis Health from marketing controlled substances in the state. Moreover, it hopes to get the firm to forfeit all payments for its Purdue work.  
Publicis Health is a subsidiary of Publicis Groupe, the world's third-largest communication agency.
More Doses
"Publicis," Healey's office says, "convinced doctors to prescribe more OxyContin to more patients as the opioid epidemic was raging. As a result, patients in Massachusetts suffered, overdosed, and died, while Publicis Health collected tens of millions of dollars."
In general, PR firms protect themselves against such suits through their contracts. Often, contract language stipulates the client will pay all or part of PR firms' legal costs in suits similar to the Publicis Health situation.
Still, it's the rare senior PR pro who's not been deposed in a case involving a client. Moreover, Publicis Health is a disturbing example, particularly if it starts a trend of litigation against marketing and PR firms, sources say.
"A big part of strategic communication is thinking ahead, planning for the unexpected, and blunting adverse events, including legal action," says kglobal managing director Daniel Rene. PR firms can reduce legal risks when they work ethically and use clear, "properly structured operating agreements," he adds. On the other hand, risks are not always eliminated, Rene says.
A Human Face
Publicis Health, Healey contends, did many of the things for Purdue's opioid products that communicators and marketers do routinely:
The company assisted Purdue sales reps in crafting counter-arguments to battle prescribers' hesitancy against opioids
It defended against negative press
Staff wrote and delivered emails promoting Purdue's products
It helped Purdue's internal marketing team "humanize" opioids, creating vignettes about typical patients
The company wrote a vignette about 'James, 40' to prompt doctors to prescribe OxyContin to a young demographic, Healey contends. In the vignette, she says, James' dose increased from 10 mg to 15 mg to 20 mg in three weeks. Purdue sales reps used vignettes when making in-person sales calls to doctors, the suit alleges.
To better craft its campaign, Healey says, Publicis Health personnel recorded conversations between patients, doctors and nurses.
'Without Basis'
In response, Publicis Health says the suit is "completely without basis." 
"The Massachusetts Attorney General's complaint cherry picks unrelated statements made over the course of a multi-year engagement. It takes them out of context to create a completely false and misleading narrative," Publicis Health says in a statement, according to CW Magazine. 
"We look forward to a Court determining there is absolutely no legal basis that supports this lawsuit," Publicis Health adds. 
Healey helped lead a similar suit against McKinsey & Company for its work with Purdue that, she says, helped "turbocharge" sales of OxyContin. That suit resulted in a $573 million settlement in February. 53 attorneys general joined Healey in the settlement.
The suit "is quite unusual as it alleges that Publicis Health's actions amount to a public nuisance and constitute unfair and deceptive practices," says Stewart Fried, principal with the firm Olsson Frank Weeda Terman Matz PC, in Washington, D.C.  "I'm not aware of another lawsuit against a PR company that alleged a count for public nuisance," he adds.
Generally, a public nuisance is an act that touches the public at large, as opposed to one person.
In this environment, "which is sharply tilted against any entity connected with the opioid epidemic," Fried says, "it would not surprise me if Publicis Health, or its insurer, settled the case if its efforts to dismiss it are unsuccessful."
 Seth Arenstein is editor of PRNEWS and Crisis Insider. Follow him: @skarenstein