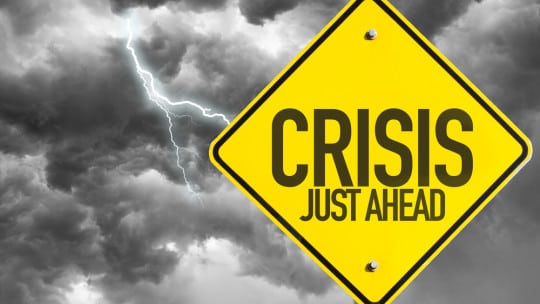 One of the maxims of crisis communications urges communicators to take time to assess the conversation about your brand's situation on social media and in traditional media before deciding how and if to react to a situation. Having just a few extra minutes to monitor the situation can mean the difference between good and bad crisis management, which in turn can be a boon or a bomb to a brand's bottom line.
The so-called assessment moment is at the crux of what PR News and DataMinr, a real-time information discovery company, sought to learn about from the PR professionals we surveyed earlier this year. In short, we found slightly more than 60 percent felt they had fast access to the news and information they needed during the lead-up to a crisis. Yet communicators also were asked about other hurdles related to crisis communications. A total of 25 percent said the pressure to respond immediately was the biggest impediment to successful crisis response. In addition, 25 percent pointed to departmental silos as the major roadblock, 20 percent indicated poor internal communications was the culprit and 17 percent said a lack of information was to blame.
To download a free copy of the report, A Survey of Real-Time Data Collection in a Crisis Situation, please click here.
From The Report's Foreword
For some communicators, their professional lives are spent working on crises every day. At least it seems that way.
As Hill + Knowlton Strategies' crisis lead Kevin Elliott likes to say, "If you treat a crisis like a bad day, you'll make it worse. But if you treat a bad day like a crisis, you'll turn it into one."
While it is true that not every troubling situation is a PR crisis, we see a bevy of genuine PR crises in the news. With so many examples on display, you'd think many brands would have learned how to successfully handle PR crises. As we know, this is not so.
Providing a communicator time to monitor the conversation about her brand, though, is far from all that's necessary for success. A crisis response may be prompt and deeply researched…and thoroughly inappropriate. Why? As this survey shows, brands and organizations have various definitions of crisis-management success. We believe the information contained in these pages will provide a holistic view of crisis response and assist you when you are called to assess a situation or respond to a crisis.