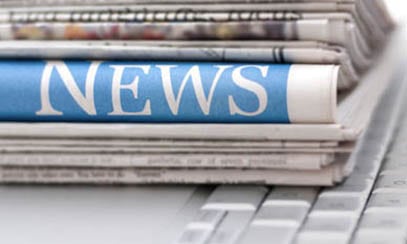 As PR pros know, earned media has been the steadfast pillar which the PR industry has leaned on for decades. Brand executives and agency clients are conditioned to expect a certain number of organic press placements and communicators will go to great lengths to meet or exceed expectations.
But we realize 2017 has been an unusual year. With catastrophes striking several times daily, attention has turned to politics in a way that is disrupting news cycles as we knew them. It's no longer enough to hard-pitch a business reporter and hope for a front-page feature. PR pros need to adapt to new forces in earned media.
Pitch by Not Pitching
First, examine pitching. We can't write pitches that simply fill space. Newsrooms are shrinking and reporters' attention is diverted to localizing national issues. We need to focus on building lasting relationships with reporters.
You probably have reliable contacts at local publications as well as some solid regional and national writers. Reach out to them, but don't pitch. If you're exhausted simply trying to keep up with the headlines of the day, think about how journalists must feel, covering these stories on the front lines daily.
Send a holiday card. Comment on a recent story they've written. Meet for coffee. Compliment them on their funny tweets. Let them know that you appreciate the work they're doing. Foster the relationship, then hit them with an extremely soft pitch: Ask what they're working on and how you can contribute. Throw away your formulaic, tired pitches. Invest effort in the relationship you have with reporters and you'll see the benefits.
Know thy Brand
Before you hit send for your pitch, log on to Twitter and see what hell is breaking loose. Ignore the news cycle at your peril. Pitching a Tampa reporter? Find Tampa newspapers and look at their tweets. Is Tampa in the midst of a big news day? Hold off or risk sending your thoughtful pitch into the void. Is Congress about to pass a bill that's been polarizing the country? Don't send a pitch to your national reporter contact.
The bottom line? Know the place your brand or client holds in the local, regional and national conversation. In 2017, that's often meant the story isn't about you. It's a tough pill to swallow, but as PR pros, we need to manage expectations of executives about what is possible, or find innovative ways to garner new press hits.
Learn a Trade
An oft-untapped resource is trade press. There are thousands of niche publications (print and online) that are looking for stories. And when I say niche, I mean it–there are dozens of commercial cleaning magazines, websites dedicated to lighting fixtures inside restaurants, even publications that cater to owners of funeral homes. Whatever your client does, there's a trade publication–so get out there and score press hits that will build the brand's reputation within its industry.
Another tip: Start contributing bylines. Publications that once relied on print to generate profit are moving exclusively online, with the distinct benefit that there's no limit to how much content can be posted. Isolate a few subjects that your brand has some expertise in and pitch a byline. What could be better for an overwhelmed reporter than a neat, tidy story ready to post? Not only is it a great opportunity to score a press hit, you're also often in greater control of the message.
Though scandals, political critique and more content than is possible for any human to consume dominate the news, earned media is still important—if you know how to get it.
Amy Lecza is senior content marketing lead at All Points Public Relations.