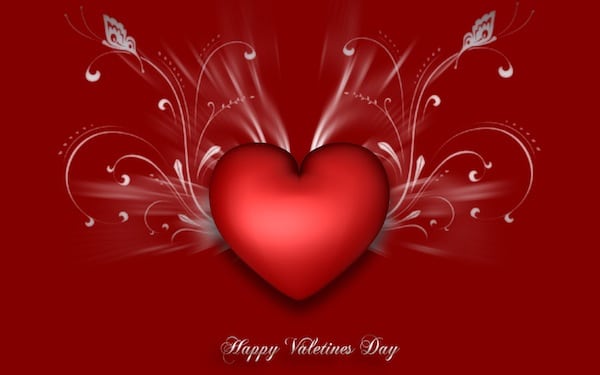 Pity today (Feb. 14), Valentine's Day 2022. Almost lost in Super Bowl LVI's glow and stomach ache and the uncertainty surrounding indoor dining safety, one could expect a muted holiday this year.
In fact, there's real danger. Love, the center of modern Valentine's Day, seems in danger. As PRNEWS' Nicole Schuman wrote recently, "They say all is fair in love and war, but not necessarily if you are a top executive at a major news organization."
Her larger point is that love is in such trouble it's become an intimate part of PR crises (pun intended). Once reserved for the bedroom, love frequently is discussed in the boardroom now.
'Love Story' No More
For example, fallout from the latest love-PR crisis blunted the crux of Erich Segal's novel "Love Story" and the 1970 film of the same name. Their iconic line, "Love means never having to say you're sorry," is no longer true. In fact, for some CEOs love means having to say you're sorry. This is especially so when you fail to inform cold, often uncaring HR personnel that you're in love.
We're referring, of course, to ousted Warner Media News and Sports chairman and CNN President Jeff Zucker. His consensual relationship with EVP Allison Gollust, CNN's chief communicator, is well-known now.
Thing is CNN parent Warner Media's code of conduct requires that employees make their love known. No matter that Zucker and Gollust was an open secret around the CNN water cooler. At Warner Media, true love is no match for compliance. Especially when money, an arch enemy of love, or marriage, at least, is concerned.
Love or Money?
The money angle involves former anchor Chris Cuomo, who's negotiating his CNN departure package. He wants $60 million, some media reports say. During January negotiations, he and his attorneys wondered why Zucker and Gollust hadn't declared their love openly. Allegedly Cuomo and his lawyers offered to lovingly inform the public about Zucker-Gollust.
Here, though, a basic principal of crisis communication–manage your narrative–came into play. There were at least 60 million reasons Warner Media preferred communicating the Zucker narrative itself.
On the other hand, another constant of crisis communication—lean on your corporate values—is proving troublesome in the wake of Zuckergate. As noted above, Zucker-Gollust was public knowledge and still was an infraction. So, CNN employees are confused. As such, they're going overboard with love declarations.
"It's a better-safe-than-sorry mentality" at the news network, a source tells us. For instance, anchor Anderson Cooper, taking no chances, last week devoted 3+ minutes, an eternity in on-camera time, to declaring love for his newly arrived second son. (In a statement, Warner Media HR said Anderson's declaration was compliant and wonderful.)
The Digital Footprint
Another recent PR crisis showed how love, when undertaken dishonestly, can prove disastrous. Look at the now-deposed University of Michigan president Dr. Mark Schlissel. In July 2021, Schlissel instituted a policy banning relationships between supervisors and employees.
Schlissel is an unfeeling academic, right? Not at all. In fact, Schlissel didn't follow his policy. He was involved in a years-long extramarital affair with a subordinate.
Not only that, he sent love notes to his amour via his university email account.  Like Zucker, Schlissel didn't make it to Valentine's Day 2022. He was removed last month.
On the other hand, if you lack plans for Valentine's today, amuse yourself perusing the more than 100 pages of Dr. Schlissel's emails, courtesy of U Mich's board of regents. The board posted them upon his dismissal.
A warning: the emails are not exciting. Pro tip: when sending email to a lover, it's best to remove the automatic signature that says "Mark Schlissel MD, PhD, President,University of Michigan." It ruins the mood.
There's Hope
Despite our dim forecast for Valentine's Day 2022, we'll admit we might be way off. Carly Schildhaus, senior manager for public affairs at the National Confectioners Association, believes so. Nearly everyone (91 percent) will celebrate Valentine's Day this year, she says, per the confectioners' January survey. (Even superheroes are showing the love.)
And 93 percent of people surveyed say they want a gift of chocolate and candy, she adds. Makes perfect sense. At this unsettling moment of Covid, inflation and supply chain issues, Americans are looking for simple pleasures, such as candy, president & CEO John Downs says. Moreover, the self-care trend is rising, he adds. (Ah, self-care, thy name is chocolate.)
As such, candy sales jumped 10 percent in 2021. The group expects confectionery sales in the 6 weeks leading to Valentine's Day 2022 will top $3.4 billion. That's a figure even Chris Cuomo can't ignore.
Seth Arenstein is editor of PRNEWS and Crisis Insider. Follow him: @skarenstein