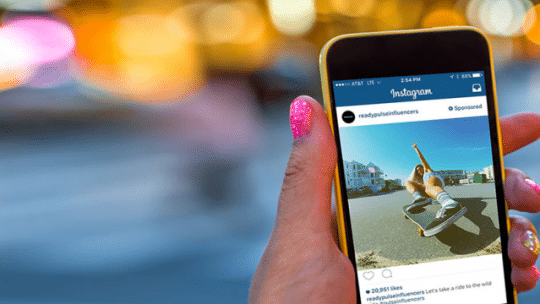 Facebook never seems to do itself any favors from a reputation standpoint. 
The social media platform finds itself, once again, in the crosshairs of a possible PR crisis scenario, this time related to planned expansion of the Instagram platform for children younger than 13. Facebook announced Sept. 27 that it will pause development, following the insistence of parents, child advocacy groups and many, many attorneys. 
The announcement also follows the release of a Wall Street Journal investigation, "The Facebook Files," which said the social media platform knew, through detailed research, that Instagram contributes to mental health issues in teens.  
On the Defensive
Regardless, the head of Instagram, Adam Mosseri, still expressed support for the kids' version on the "Today" show yesterday (Sept. 27), albeit acknowledging the need for more discussion on safety and research. 
"I still firmly believe that it's a good thing to build a version of Instagram that's designed to be safe for tweens, but we want to take the time to talk to parents and researchers and safety experts and get to more consensus about how to move forward," Mosseri said.
Says Andrew Moyer, EVP and GM, Reputation Partners, "People already believe that Facebook doesn't care about the impact of their products as much as they should. They have historically been unable to show empathy or make the public feel like they are genuinely hearing concerns and acting to address them."
He adds, "Facebook should take this moment to establish a new tone that acknowledges mistakes and shortcomings where they exist and seize the opportunity to set a new response expectation driven by engagement and two-way dialogue."
Also, instead of acknowledging facts presented in the WSJ series, Pratiti Raychoudhury, VP, head of research at Facebook, was defensive. Raychoudhury's Facebook Newsroom post  characterizes the Journal's portrayal of Facebook research as "inaccurate."
"In advance of Facebook's Global Head of Safety Antigone Davis appearing before a Senate Commerce Subcommittee on Thursday, we want to be clear about what the research recently characterized by The Wall Street Journal shows, and what it does not show. 
It is simply not accurate that this research demonstrates Instagram is 'toxic' for teen girls. The research actually demonstrated that many teens we heard from feel that using Instagram helps them when they are struggling with the kinds of hard moments and issues teenagers have always faced." 
The post rebuts specific claims made in the WSJ and offers contrasting arguments, yet withholds relevant data. 
Rather than acknowledge any issue or wrongdoing, Facebook muddies the waters of transparency and trust, which never sits well with the public. A simple apology or prompt reveal of research (rather than waiting a week-and-a-half after the WSJ stories), likely would have done wonders for Facebook's reputation.
However, being defensive just makes the company look bad. See the Peloton example from early May 2021 for a lesson in how acknowledging safety concerns and issuing apologies well after damage was done can hurt reputation. In the Peloton case, a young child was killed on one of its treadmills. 
"Honesty and transparency are critical for any company or brand to maintain people's trust. If they took a moment to recognize the confusion that has been created and truly listen to their consumers' concerns, they'd be able to redirect their communication to address them from the beginning. They need to clearly explain the intent of the product, perhaps through an educational campaign, and be very vocal about their progress and goals as they roll it out," says Christina Caballero, VP at RockOrange.
In the Public Interest
Facebook may be seeing the error of its ways. Facebook spokesman Andy Stone admitted today the company will share its research decks with lawmakers prior to a congressional hearing later this week. In addition, Facebook will discuss releasing research to the public. 
We're sharing these decks with Congress in advance of the hearing this week and we're evaluating how we can release it to the public at some point.

— Andy Stone (@andymstone) September 26, 2021
Casey Newton, a reporter covering big tech and democracy for Platformer, penned an editorial, describing how and why Facebook should make the information public. Newton claims the files are in the public's interest, and releasing them can also provide a clearer context of the research for those doubting Facebook's argument. 
"Facebook's primary complaint about the [WSJ] series is that reporters allegedly took key points out of context. The only way to credibly make that charge is to provide people with the full context. It's not enough for the company's head of research to describe one set of slides; to have an honest conversation about all this, we should all be looking at the same set of documents. If, as Facebook says, the majority of the research shows benign or even positive effects, it should have all the more reason to want us to read them." 
As Newton points out, this week may provide the biggest challenge to Facebook's trust quotient since the Cambridge Analytica hearings in 2018. It has a chance to make this right and appeal to Facebook users (and their families) once again, but the right actions remain to be seen.