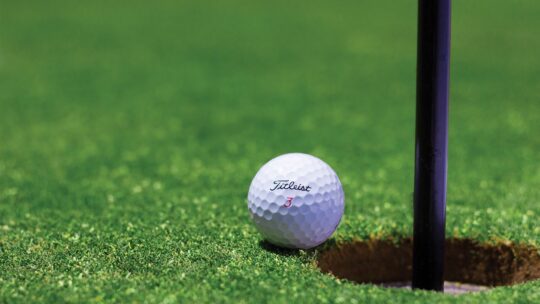 Another day, another sports figure issuing an apology. This time professional golfer Phil Mickelson faces blowback after delivering divisive comments about Saudi Arabia and the potential Super Golf League.
Mickelson's unsightly comments about the Saudi government and its reputation on human rights clash with his opinion on partnering with the Saudis. He explains to author Alan Shipnuck (soon to publish a book on Mickelson) that his involvement in the creation of this circuit will help leverage his influence against the PGA. 
We'll leave out the nasty bits, as they're easily found online. However, after the quotes went public Feb. 17, it took about five days for Mickelson to respond.  
Mickelson's Misguided Response
These days, an online apology, or explanation, seems to be the autopilot response for a public figure's bad behavior. Mickelson acknowledges his faux pas, but also turns the conversation to the PGA, and the need for golf to change. He seems to shun responsibility. 
A Statement from Phil Mickelson pic.twitter.com/2saaXIxhpu

— Phil Mickelson (@PhilMickelson) February 22, 2022
Eric Yaverbaum, CEO of Ericho Communications, says the statement is "not even close" to a sufficient apology. 
"Apologies require taking real ownership of past mistakes and require a clear plan of action in order to make up for the harm that has been done," he says. "Explaining and offering excuses by saying that the comments were supposed to be off the record doesn't change the fact that they were said, nor the real hurt they caused."
Mickelson also announced he will take time off from golf, without offering extensive detail. 
"While stating that time off is needed is potentially a step in the right direction (so that Mickelson can self-reflect), it's not clear what work he will be doing to ensure that this doesn't happen again," Yaverbaum adds.
Affect on Stakeholders
The golf world continues to deal with its rep of being a sport closed to those who lack the means to pursue it. The Mickelson issue is not a good look for the PGA, which has been trying to ignite more diversity in the sport, but continues to fall short. As of this afternoon (Feb. 23) the organization has yet to respond to Mickelson's statements. Yaverbaum feels the PGA is missing out on an opportunity.  
"It's important to disavow any behavior that is not representative of your brand," he says. "The original commentary and non-apology statement are troublesome since they show a lack of empathy and self-awareness. This is an opportunity for the PGA…to reiterate its ethos and values…make it clear where it stands on this and any action that it plans to take."
Other players also seemed to be affected by the comments and need to decide their place in the matter. Many big names, such as Rory McEllroy, have expressed their disappointment. Players in the Super Golf League may have to decide on their public stances. 
Rory McIlroy on Phil Mickelson's attempt to recruit PGA players for the new Saudi tour despite their horrendous human rights record: "Naive, selfish, egotistical, ignorant .. very surprising, disappointing, sad." pic.twitter.com/VfJsTeUvgq

— Ron Filipkowski (@RonFilipkowski) February 21, 2022
And it's not shocking to see that several Mickelson sponsors (KPMG, Amstel Light) dropped the golfer, confirmed it with public statements, and distanced themselves from the situation.   
Future for Phil?
Yes, this is big for the golf industry and everyone involved with Mickelson, but what about Mickelson himself? Can he recover from this word-bait? The golf world allowed redemption in the past following Tiger Woods' scandals and John Daly's gambling problems. Yaverbaum says Mickelson needs to take a mulligan on his apology and not make excuses. 
"While his initial impulse has been to defend himself, Mickelson needs to listen to his critics, process how and why that was harmful, take full ownership of his mistakes as well as the pain they caused, and lay out how he plans to make things right moving forward," he says. 
Actions during his sabbatical also will play a key role in redeeming his reputation. 
"Will he be making time to speak to those who were negatively affected? What exactly is his plan so that he learns and grows from this?"
Nicole Schuman is senior editor for PRNEWS. Follow her @buffalogal