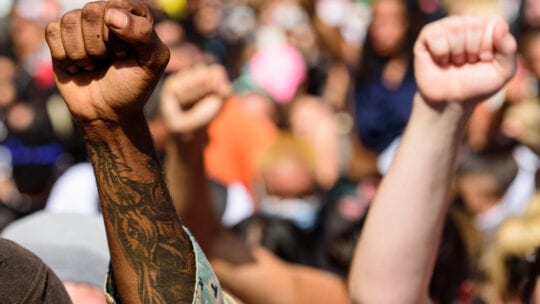 "Stick to sports" is a statement many contrarians favor when athletes become involved in social and political causes. However, athletes enjoy a high-profile platform, and many wish to utilize that visibility for change. More than athletes, they are human beings.
Yesterday, the Milwaukee Bucks made the decision to boycott game 5 of their playoff game versus the Orlando Magic. The team made this decision to protest the shooting of Jacob Blake in Kenosha, Wis., according to ESPN senior NBA insider Adrian Wojnarowski.
The Bucks players made this decision in the wake of the Jacob Blake shooting in Wisconsin, ultimately deciding that they wouldn't leave the locker room for the start of Game 5 against Orlando. https://t.co/COJ6E0aJLj

— Adrian Wojnarowski (@wojespn) August 26, 2020
Several other teams followed suit, grinding the NBA playoffs to a halt. The Bucks' owners and NBA coaches released statements of support. MLB, the NHL, the WNBA and even tennis star Naomi Osaka all withdrew from their sports today, showing solidarity with the Bucks and the NBA.
The historic statement reminded fans of other social movements in sport, including boycotting the Moscow Olympics in 1980, former NFL quarterback Colin Kaepernick taking a knee, and John Carlos, the American sprinter, raising his fist on the medal stand at the 1968 Olympics. For many, sport transcends the game.
The support, from the NBA in particular, has been more than apparent. "Black Lives Matter" is painted on its hardwood courts. NBA and MLB players show support with on their uniforms. But what can and should come next? Where can the message go from here? What can teams do to give fans hope?
Eric Yaverbaum, CEO of Ericho Communications and author of PR for Dummies, is well acquainted with the angst between athletic factions. A 35-year PR veteran, he was instrumental in bringing the 1985 MLB strike to an end. He believes today's movement is a start, but it can't stop here.
"While postponing the games draws attention to how seriously the players and leagues take the issue of systemic police violence—and brings attention to this case in particular—in the long run it's a Band Aid over a gaping wound," Yaverbaum says. "It shows that the leagues are willing to sacrifice some of their earning potential, even in a crisis, to stand in solidarity. But it would've been more effective if we were in the midst of the media and money blitz of a typical, non-pandemic sports season."
Yaverbaum believes real movements go beyond messaging and work toward solutions. "The most effective messaging at a time like this is one that goes beyond a hashtag or a simple statement of solidarity: players and leagues need to take action and get involved," he says. "Show fans that [athletes] are doing the work: share videos of themselves calling senators, mayors, governors, attorneys general to demand justice, attending rallies and protests...and elevating the voices of those on the frontline."
Athletes also can utilize their visibility to educate followers about others working on these issues. Such actions will cement players' solidarity with those on the frontlines, he adds.
"The type of activism we're seeing currently is built on years of work by people more qualified than our favorite athletes. So, highlighting...those people...is an excellent way to show fans that [athletes] are taking active steps—and not only paying lip-service—on these pressing issues."
Some, though, see the players' protest as a point of privilege. The athletes, they argue, have the luxury of foregoing paychecks for a cause. One of those making this critique, ironically, is President Trump's son-in-law, and senior advisor, Jared Kushner.
Jared Kushner says he plans to reach out to @KingJames. This comes amid him saying on CNBC, "NBA players are very fortunate that they have the financial position where they're able to take a night off from work without having to have the consequences to themselves financially."

— Yamiche Alcindor (@Yamiche) August 27, 2020
So, marrying action to statements is critical. The games will return, but will athletes' resolve to find a solution continue? LeBron James and others came together to form a voting rights group. The Bucks continue to call for justice for Jacob Blake. Players are offering personal stories of police brutality. The movement shows no signs of slowing.
Nicole Schuman is a reporter for PRNEWS. Follow her: @buffalogal