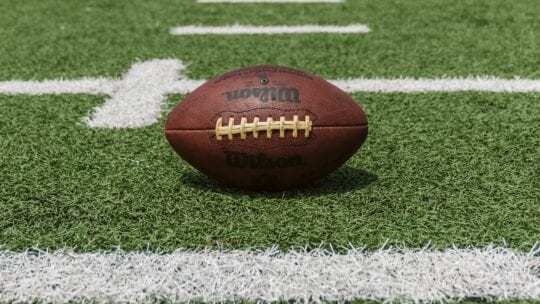 Major League Soccer relaunched. Then golf. Major League Baseball. NASCAR. The NBA. The WNBA. The National Hockey League. 
It's the National Football League's time to shine. 
Excitement for the unique 2020 season began in April, when most people were locked down at home due to the quick spread of the novel coronavirus. More than 55-million watched the first-ever virtual NFL Draft, making for what many agreed was a great format for must-see-TV. 
The launch and re-launch of other leagues showcased trial-and-error when it came to COVID-19. Eighteen players and two coaches on the Miami Marlins contracted the virus, postponing numerous games. The NBA and NHL introduced  successful versions of league bubbles, with very few positive coronavirus tests. 
Now the NFL debuts its 101st season tonight on national TV, minus packed stadiums–the league will let each team determine how many fans, if any, will be allowed inside–but not without the fanfare. Many wonder how the league, which is not playing in a bubble, will weather a possible health crisis, as well as social justice issues, which were largely ignored or frowned upon in the past. Flexibility and innovation will remain top priorities for the league, much like in other sports. 
"In a normal year, marketing boldness helps brands stand out from the crowd," Derek Reinglass, account director, sports marketing at Current Global, blogged. "But this year it will be the ability to dial-up an audible and make the right read at the line of scrimmage that allows brands to emerge victorious. Successful game plans require equally effective contingencies, because there is no precedent for 2020." 
The NFL will pay tribute to the social justice climate, as well as recognizing the voices of players, staff and fans. Prior to kickoff, "Lift Every Voice and Sing," known as the Black national anthem, will be played before "The Star Spangled Banner," according to The Washington Post. 
The Post also reported that the league will paint End Racism and It Takes All of Us in NFL stadium end zones, while players will be permitted to wear helmet decals with the names of victims of police brutality. 
Research shows that the audience is ready for the NFL to promote change. 56 percent of Americans believe it is appropriate for athletes to kneel during the national anthem, according to a recent poll run by The Post. 42 percent say it is not appropriate.
This is in contrast to even two years ago, when a 2018 NBC-Wall Street Journal poll showed that "54 percent of registered voters felt professional football players kneeling in protest was inappropriate and 43 percent felt it was appropriate."
Regardless, you can never make all of the people happy all of the time, as one famous football fan showcased on Twitter this week. As former NFL receiver Terrell Owens once famously stated, "Get your popcorn ready."
Football is officially dead — so much for "America's sport." Goodbye NFL... I'm gone. https://t.co/FSJeyvsql3

— Eric Trump (@EricTrump) September 8, 2020
Nicole Schuman is a reporter for PRNEWS. Follow her @buffalogal