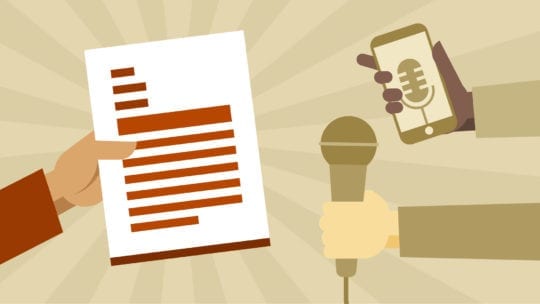 PR professionals have been writing press releases since, well, since there were PR professionals. Can you believe the very first press release—credited to Ivy Lee, who wrote it in 1906 to help Pennsylvania Railroad explain a train wreck—was picked up almost in its entirety by The New York Times?
More than 100 years later, things have changed (along with the likelihood of the Times running a press release verbatim)!
While technology and tactics have driven the evolution of the press release, perhaps the practice has been affected most by the way news is gathered and the way journalists and consumers process information: quickly and constantly.
[For a masterclass on press release do's and don'ts and how to write an effective multiplatform press release, be sure to attend PR News' Writing Workshop on March 15 at the National Press Club in Washington D.C.]
Here are some of the biggest changes and new considerations when engaging in the craft of press release writing:
Be brief and to the point. While this not a revelation, never has it been so important to stay brief and on point. Consider your target: Today's journalists easily receive 100 press releases a day. And studies indicate they won't spend a minute on each—possibly less. So the need to break through with relevant, compelling information in the subject line and first sentence is paramount. You only have one quick chance.
Entice with the lead. Ok, sure, but straightforward or a little creative? That depends on who you ask and who you are targeting. But think of it this way: What can you say in the first few words that has the greatest chance for the journalist to read the next few words? Use that as your guideline.
No attachments. You might as well attach family photos given the chances journalists will open an attachment. Don't expect them to click more than once on your correspondence. If you want to include multimedia or background information, embed it low in the email. Do not attach a word document or PDF of the release.
Spare the canned quotes. Top executives might like to see their words on a release or, better yet, their quote picked up the media. Then make sure their words add value or insight into the subject matter. Intelligent perspective counts. Journalists seek it; VIPs should save their flowery sound bites for the company picnic.
Add a personal touch. Show you know the reporter's beat by mentioning something they wrote or posted on social media. But use it to enhance your salient points, not to win favor.
Generalization, in general, generally goes nowhere. It's like the job seeker desperate for a position who sends his resume everywhere whether it meets the job criteria or not. In today's world of relevance, PR professionals just won't succeed throwing everything up against the wall and hoping something sticks. You must understand the best targets for your news, and personalize your message for them. Don't waste valuable time with the others.
Think like an editor. Understand the brand you are pitching and write your release in the style in which that brand presents its stories. Write it like you work for that media—not like you work for your client (hard to stomach, I know). It will help the editor better visualize running your piece, and easily measuring its value. Believe it or not, if written properly, some time-crunched, overworked editors (are there any other types?) might find it just as effective, on some mid-value or lesser stories, to take chunks directly from your release— even if your name isn't Ivy Lee.
Jim Alkon is a contributing writer for PR News and is currently Editorial Director of BookTrib.com, a website where readers discover emerging authors.