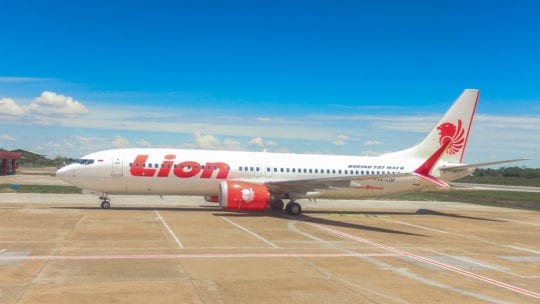 [Note: A version of the content below ran in PR News late last year. It introduced a roundtable with senior communicators about the biggest challenges for PR in 2019. We re-run the introduction to that roundtable here as it discusses PR implications for Boeing of the fatal October 2018 Lion Air crash, which killed all 189 people onboard.
As you know, over the weekend, Ethiopian Airlines Flight 302 crashed near Addis Ababa shortly after takeoff March 10, 2019, killing all 157 people onboard. Boeing's 737 Max 8 was the jet in both that crash and the earlier Lion Air disaster. While it's still too soon to know the cause behind Flight 302's demise, that disaster reopened talk of the PR issues involved Boeing and Lion Air.]
Many communicators woke Nov. 28 to accounts of the black box's insights into the horrific final minutes of Lion Air Flight 610. The aircraft plunged into the Java Sea late in October, killing all 189 people onboard. It was 2018's deadliest crash.
Sensors sent incorrect data to a new flight control system inside the Boeing 737 Max 8, a new aircraft, leading to the accident, preliminary reports say. The black box revealed pilots tried to override the new system repeatedly during the 12-minute flight. Ultimately they were unsuccessful. The aircraft plunged into the Java Sea at 500 mph, according to reports.
[Update, Dec. 31, 2018: A search for the second black box recorder was terminated Dec. 31, 2018.]
A PR Story Too
Similar to other aviation disasters, this also is a PR and reputation story. Boeing denies allegations that Lion Air's pilots were unaware of how to handle the new flight control system. Yet unions representing pilots for several airlines, including American, Southwest and United, allege their members haven't been told much about the new system.
In addition, some allege that Boeing failed to tell prospective customers about the need to train pilots on the new system. Boeing now is sending representatives to airlines for education sessions. It also is alleged that Boeing had concerns about the 737's safety, but stayed quiet.
Boeing CEO Dennis Muilenburg seems to be following good crisis-management protocol. He's been visible, denying the allegations in public.
Allegations
Early on, finger pointing is a major component of aviation disasters. What communicators will watch is how Boeing's reputation will fare when government investigations into the disaster end. Will those investigations show that Boeing was yet another brand that tried to cover up bad news? We certainly hope not.
[Update March 11, 2019: Family members of 17 Indonesians killed aboard the flight sued Boeing in a Seattle court March 7, 2019. Ironically, this was just days before the fatal crash of Ethiopian Airlines flight 302 on March 10, killing all 157 people onboard. Like the Lion Air crash, the plane was a Boeing 737 Max 8. The suit alleges the new flight control system was responsible for the Lion Air crash in October. It also says Boeing failed to adequately inform pilots about the updated flight control system. The suit contends the new aircraft was marketed as highly affordable since it would not require pilots to undergo extensive training on things such as the flight control system.]
[Update March 13, 2019, 10 am ET: With aviation authorities in several major countries grounding the 737 Max 8, this story has become global front-page news. Besides the panic the two crashes created, the fact that the U.S. Federal Aviation Authority has yet to ground the aircraft is helping drive the story. The incidents have created brand fissures. Southwest is standing behind its 737 fleet, but the union representing its flight attendants is not. Boeing continues to stand its ground. 30 days ago, Boeing's share price was $410. As we write, it's $375.]
[Update March 14, 2019, 10 am ET: The U.S. FAA grounded the 737 Max 8 and Max 9 fleets of U.S. airlines and airlines flying within the U.S. and over U.S. airspace yesterday afternoon. Boeing said it agreed with the FAA's decision "out of an abundance of caution." At the same time it continued to stand behind the safety of the 737 Max fleet.]