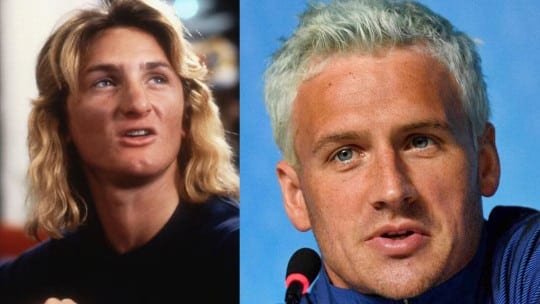 Ryan Lochte, the embattled U.S. Olympic swimmer who falsely claimed to be robbed at gunpoint with three other swimmers in Rio de Janeiro, began an apology tour on Aug. 20. Speaking with NBC's Matt Lauer and Felipe Santana of Globo, one of Brazil's largest television networks, Lochte accepted responsibility for his actions, at times appearing on the verge of tears with Lauer.
But some in the PR world said his apology and overall crisis communications leave much to be desired.
"He needed to make a sincere apology before the interview," says Gene Grabowski, partner at kglobal.
If he had gotten the apology out of the way at the start, he could have focused the interviews on the work of rebuilding public trust. According to Grabowski, the key to any successful apology is to show that you won't make the same mistake.
While Lochte claims to accept responsibility for the incident, he continues to mince words about the incident in his communications.
"He keeps trying to exonerate himself, but he's got to own up to what he did," Grabowski adds.
Some in PR News' community shared the belief that his regret came off as insincere. Here are just a couple of responses to our tweet, "Thoughts on how Lochte is handling his PR crisis so far?":
@PRNews Insincerely.

— Alex Jones (@alexjonespr) August 22, 2016
@PRNews I think poorly. The apologies don't come off as honest or sincere.

— M. Yvonne Taylor (@yvonnewrites) August 22, 2016
According to Grabowski, Lochte should be using all the airtime he can get to show he's not only sorry, but that what the public has seen so far doesn't reveal who he is as a person.
"He needs to put the focus on telling people that this was a lapse in judgment, rather than a character flaw," said Grabowski.
While Lochte would like to portray the incident as a simple lapse in judgment, some are looking at the event and its aftermath as a swirling vortex of Lochte's apparent sense of entitlement.
@PRNews Poorly! His apologies reek of privilege and entitlement.

— AZ (@caldwellwilldo) August 22, 2016
Taking into account his past antics, general obliviousness in the days following the incident and physical resemblance to Sean Penn in "Fast Times at Ridgemont High," Grabowski even dubbed the swimmer the "Olympic incarnation of Jeff Spicoli."
Mike Vaccaro of the New York Post went so far as painting the swimmer as the embodiment of the "Ugly American" cliché.
"He cried wolf and was called on it, and that will be his burden to bear for a good long while—but not his alone. The Ugly American is alive and well in 2016 thanks to this dope," Vaccaro wrote.
Experienced crisis communicators know that perhaps the most important part of any crisis plan is to show how the individual or organization has changed since the crisis. Speedo, one of Lochte's sponsors, seemed to be going out of its way to make things right when it announced that the company cut ties with Lochte on Aug. 22.
"Speedo USA today announces the decision to end its sponsorship of Ryan Lochte. As part of this decision, Speedo USA will donate a $50,000 portion of Lochte's fee to Save The Children, a global charity partner of Speedo USA's parent company, for the children of Brazil," the company said in a statement.
Charitable activity is a commonly employed tactic used to rebuild goodwill after a crisis. So far, there's been nothing of the sort from Lochte himself.
The highly decorated swimmer continues to ignore what Grabowski and other PR pros call the three F's of crisis communications: you foul up, you fess up and then you fix up.
In this day and age the public expects mistakes, but it also expects people and companies to own their crises and show that they can move forward. By ignoring the latter two F's of crisis communications, Lochte continues to make audiences suspicious of everything he says.
"People forgive a crisis, but they don't forgive cover-ups," says Grabowski.
Follow Mark: @MarkRenfree