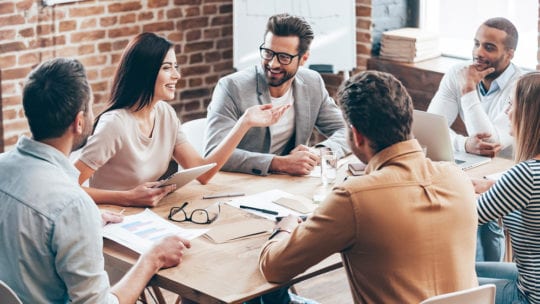 Doing PR for a startup can be fun and exciting since often it requires communicators to think more creatively than when working with a company that's already branded and positioned. On the other hand, things can become tricky with startups if executives are unfamiliar with how a good communications program works. In addition, startup PR can also be a pressure cooker because you only get one shot at a launch.
A PR Education, Positioning and Storytelling
Owing to the above, much of the PR pro's job at the outset of a startup is educational. Explain how PR works. How you must position the company or product in the media, for example. Why you should avoid language such as "leading" and "best of breed" in press releases. And the importance of issuing a launch announcement, while understanding that not every media outlet will consider it big news. PR pros also need to emphasize how important it is to create a story about the company/or its products that connects with a target  audience.
Do Your Research, Be The Expert
In addition, it is essential for PR pros to research the market sector when beginning a relationship with a startup. You'll need this information to know how to position the company if it is entering a crowded space. What about if it is creating a category and offering something new? How will potential buyers or customers use the offering?
While it's true the startup should have answers to these questions, that might not be the case. More than that, you want to approach media as an expert in the startup's product, positioning and market sector.
A tip: to answer these questions, look at coverage of previous startups. Understand how competitors are positioned—the success stories and the failures.
Past is Prologue
In addition, see how top media outlets and their reporters reacted to company news. Read customer complaints and comments. Take all of this research into consideration when building a come-to-market plan for the startup.  This deep dive into the space is key for positioning as well as realistically and strategically setting up a company for the best entree into the marketplace.
After positioning in the media is determined, consider timing and targeting. If the startup produces a travel app, you'll want to make sure the launch is in fall or spring, ahead of the big travel seasons. Seems rudimentary, but PR still is a seasonal business when it comes to what media is covering and when.
When turning your attention toward media targeting, this is when your research really comes into play. Owing to your knowledge of the startup's market, you'll know the media outlets that will be most important to the startup. Many startups have a media wish list. Perhaps the media outlets on the list are what potential buyers/customers turn to regularly, maybe not.  You should guide your startup to understand media nuances.
Pitching
Next, absorb content from the most important outlets and look up the editors or broadcaster's information. Let them know you saw their story and you think they would be interested in the startup and why.
Should you lack relationships with these media outlets, this is the time to start building them. Contact them, confirm the areas they cover. If it's a fit, tell the outlet how the startup you represent offers a different take on the market or is investing as a result of how it envisions growth.
Media love stats and data, so offer relevant statistical material and graphs relating to state of the startup's industry. This should help illustrate what the launch will mean.
Once you have an understanding of the marketplace, and guided your startup through the PR go-to-market launch strategy (including how to convey key messages, media outlets to target and relevant news/metrics you might tie in with the launch narrative), the company is ready for launch.
Shana Starr is CEO of Bastion Elevate