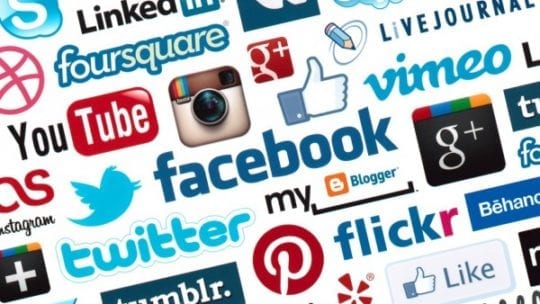 A pair of well-known companies is taking a step today toward a time when communicators will have access to a wealth of data via a single tool. Known for its AI-driven news-crawling technology that monitors earned and owned media, Onclusive will form a partnership with Shareablee, the social media analytics stalwart whose data has long been featured in editions of subscription newsletter PRNEWS. Beginning today, customers of the companies will be able to gain "more holistic data about the performance of their owned and earned content across global news outlets, influencers and social media platforms," the companies said.
The partnership was announced at 10 am ET this morning (Feb. 2, 2021). PRNEWS was provided with an exclusive look at the arrangement.
While social media already is a key part of communication analytics, the Onclusive-Shareablee partnership cements the importance of understanding how social posts can augment the reach of traditional earned media.
Onclusive's core business is monitoring editorial content, such as news coverage, press releases and blog posts, says president Sean O'Neal. While it also offers monitoring of social media, it's related to how much engagement articles receive on social platforms, such as Facebook and Twitter. Shareablee's business has a small overlap with this, he acknowledges.
15 Million Influencers
On the other hand, says Tania Yuki, Shareablee's CEO, "what we're unlocking [for Onclusive customers] is the open faucet to more than 15 million influencers, ranging from celebrities to nano-influencers." In addition, Shareablee is offering competitive intelligence, as its data base has an archive of benchmarks and data.
"We can help [marketers] understand exactly how that social is showing up for the consumer," she says. This informs marketers about how social is part of a brand's relationship with  specific audiences, Yuki adds.
In a practical sense, the partnership works this way. First, Onclusive's automated news-crawling software scans myriad articles in multiple languages, globally, 24-7. Then Onclusive's analytics software reads the articles and scores them on factors such as relevancy to the brand, reputation of the publication and social media engagement (how often the article has been liked, shared, re-tweeted etc). It also measures PR conversions, or what articles are driving traffic to your site.
For Onclusive customers, Shareablee data will help communicators and marketers set strategy for social media influence. It will inform communicators on such questions as 'How do I arrange content so it has the best chance of being engaged with?'
"Everything an individual does on social media is personal," Yuki says. "The reason brands [and communicators] are on social is to make their brands feel personal to their consumer." Shareablee's data help brands and PR pros "connect the dots about what matters to their consumers and connect what matters to how they tell their brand story."
"We've always viewed our data and platforms as a bridge between communications teams and marketing teams. By working with Shareablee, our joint clients will be even better equipped to plan and execute harmonious cross-functional brand and communications strategies," says Dan Beltramo, CEO of Onclusive.