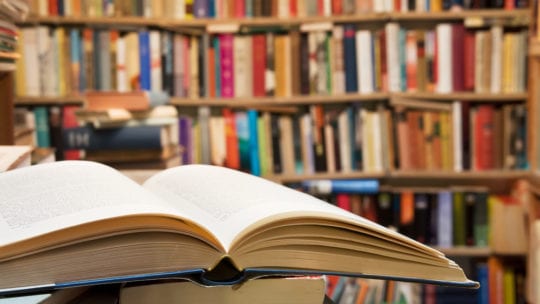 From signage to social media ads to commercials, communicators are always on the lookout for chances to get more eyes on our brand. But one time-tested way to slingshot your personal brand awareness into the heavens? Publish your first book.
From Daniel Lubetsky's Do the KIND Thing: Think Boundlessly, Work Purposefully, Live Passionately--to Jonah Berger's Contagious: Why Things Catch On, the list of incredibly successful brands and PR pros who cemented their reputations with a book is vast. In today's marketplace, data and authority rule all, so having a resource as reliable as a book to elevate your brand name and lend provenance will certainly help you increase your coverage and reach in the long run.
Get ready, since publishing and promoting a book can be something of an undertaking. When it is time for a book to make the journey through publication, what do most communicators get wrong, and what should they do differently?
We asked Mark Gottlieb, literary agent at Trident Media Group—one of the industry's leading literary agencies.
Hooked from the Start
For communicators, one of the hottest issues right now is crisis management. Businesses find themselves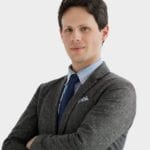 in hot water on a daily basis, thanks to the ubiquity and speed of social media. All PR pros are looking to better prepare for these situations. It's a popular topic with many books on the subject, but looking at crisis with a new angle or lens could have strong appeal for readers.
Gottlieb sees salacious topics as a good go-to for communicators because they inform your audience and engage them from the outset.
"The hook should be the book in a quick look," he says, echoing a slogan well known in the publishing world. "What is the unique angle about the book, and how will it carve its place out in the marketplace while drawing the reader in?"
Know your subject
What are your major milestones in PR? What initiatives are you most proud of, or least proud of (at places where you didn't sign an NDA?
Focusing on the initiatives that led your communications team to victory will go a long way in making you an expert source, and owning one discipline of the profession? Doubly so. Are you a measurement expert? Did you earn more media placement for your brand than they've ever had on a single campaign? Don't being shy to explain these accomplishments to agents and publishers in your query letters, as they go a long way toward building your cred (and might make for a good author bio, to boot).
This town ain't big enough for the both of us
Those hoping to be published should study up, not only on what is selling well, but also seeing if there is space in the marketplace for another book focused on espousing PR wisdom.
"Performing some competitive research is key," Gottlieb says. "At the same time, it is important to compare one's book to similar books in the marketplace."
Don't overdo your proposal—less is more
When putting together your book proposal, you'll definitely need to go through a checklist—include a title page, contents, proposed titles, your author bio, one-sentence description, categories, quotes, audience, purpose and need, and what unique PR angles you plan to tackle.
You'll need some sample chapters, too, but this process may not be as daunting as you think.
"Just one or two sample chapters should be included for a book about PR," explains Gottlieb. "Since nonfiction is idea-driven, publishers will know where a nonfiction book is headed, whereas fiction can only be sold on a full manuscript."
Gottlieb also adds that those two chapters don't necessarily need to be the first and second. "They can be whichever two chapters feel most relevant or enticing to the reader. This is an opportunity to showcase two of the strongest chapters from the book."
Make the most of your relationships with marketers
PR pros should leverage their knowledge of marketing, and relationships with marketers, to come up with a solid potential marketing plan for their book before starting to send those proposals around.  Gottlieb stresses that coming into negotiations with marketing ideas top of mind makes new authors look smart, business-savvy and self-aware.
"The sky's the limit here in terms of how creative you want to get with a proposed marketing plan on how the author and publisher might want to market/promote the book," he says, adding that authors benefit greatly by thinking outside of the box when it comes to promotion.
"In something of a New York City-wide Banksy/guerilla marketing/PR campaign, I've seen someone create giant graffiti tags and giant stickers for a hashtag connected to a countercultural book and its persona being promoted," he recalls. "Promoters went all over the city in prime commuter locations to plaster the city with those stickers and tags. Many of the stickers and tags contained hashtags secretly connected to the book to inspire a giant cult following for those in on 'the big secret.'"
"There are all sorts of creative ideas out there," Gottlieb concludes, "and it's an opportunity to have some fun."
Mark Gottlieb is a literary agent representing New York Times bestselling and award-winning authors at Trident Media Group in New York City.