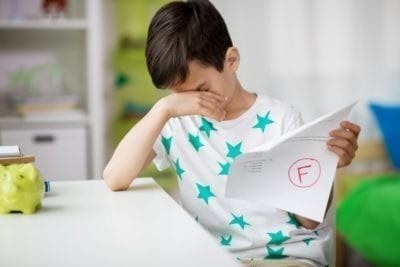 [Editor's Note: The PRNEWS staff encounters many examples of brand communications.  We compile assessments of some of the best and not-so-great examples. Our intent is to provide a learning experience about what works or doesn't. You can find the most recent examples here. In this edition, we examine how brands are embracing the back-to-school season.]
Seth Arenstein, editor 
Sandy Hook Promise "Back-to-School Essentials" (2019):  A
The start of school should prompt pleasant memories. This year likely will be different. For those whose memories include school-based gun violence, the start of a new term conjures unpleasant thoughts. Last year, Sandy Hook Promise's (SHP) "Back-to-School Essentials" PSA was a devastating view of gun violence as the school year began (see video below). Appropriately, the organization that aims to protect children against gun violence will not re-release this video, Aimee Thunberg, the group's communications director, tells us. Instead, it will release a PSA whose details are under wraps. It's also launching "Say Something: Prevent Suicide" and a trusted adult workshop, which will "help educators better support students in these turbulent times," she says. In addition, "Start With Hello Week" will debut nationally to help kids recognize and respond to social isolation. Isolated kids could harm themselves and others. A sad irony: SHP said recently that April 2020 was the first month without shootings on school grounds in nearly two decades. During April, schools in 43 states were closed due to COVID-19.
Nicole Schuman, reporter/content manager
Walmart: A
Walmart's back-to-school TV spot certainly addresses the current state of affairs. The upbeat ad featuring the song, "Get Ready," by The Temptations, showcases students in masks, representing those returning to brick-and-mortar schools. On the flip side, it shows student desk set-ups within the home, including laptops for virtual learning. The clever catch phrase, "However you go back, Walmart's got your back," remains in your mind long after the 30-second spot ends. It also features various ways of shopping for school supplies, whether they arrive at your doorstep in a Walmart box, or through curbside pickup. Walmart captures the fun of back to school, while incorporating public safety and everyday occurrences of home schooling. It's nice to see an inclusive spot that emphasizes whatever your family decides, worrying about supplies should be an afterthought.
Erika Bradbury, editorial director
Crayola: B+
An ad for the Crayola's SchoolMaskPack popped up on Instagram, prompting users to check out the site, which offers a wide variety of options for kids, parents and teachers who will be returning to school in-person. The user-friendly site highlights the thought that went into having a 5-pack of masks so parents don't have to do the wash each day. Even some of the accessories are well-thought out, with calendar cards, mask straps and more. SchoolMaskPack not only donates 1 percent of its sales, but also allows customers to choose which charities the funds are apportioned to including No Kid Hungry, DonorsChoose and Heart of America.
One initial problem seems to be that the packs are on pre-order and not expected to ship until Sept. 7, after most schools have already started their in-person instruction. After a closer look, customers will find information related to shipment delays due to COVID-19. Due to the back-to-school season, this information would be better suited on the homepage.