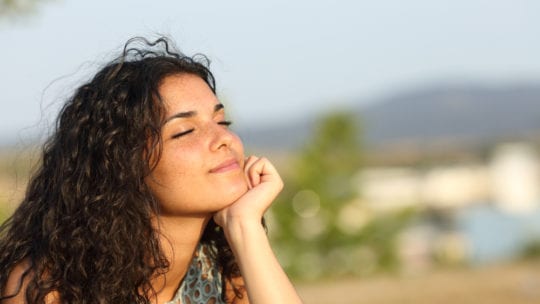 As in the US, COVID-19 is consuming our lives in Europe. PR pros here have found there is no best or right way to approach communication. In certain parts of the continent, where the crisis is a few weeks ahead of US hotspots, we are seeing content overload. Many homebound Europeans have hit their saturation points; they are avoiding the news for mental health reasons. Similarly, a poll from late March shows nearly 40 percent of Americans are concerned about the virus's "serious impact" on their mental health. In response, PR pros in Europe have found maintaining a positive approach in internal and external communications is crucial.
Video is Still King
For example, to promote morale, urge colleagues to submit videos of warm words, health tips and upbeat updates from their home offices. Compile them and post on your Intranet or brand's social media accounts.  MacBooks has great built-in software to compile and edit videos.
Should this sort of sharing not fly with your team, shine a light on good things in the community. Source video from local organizations to your feed. For PR firms, suggest clients send you video. They might appreciate being highlighted on your social media.
Promote The Good
As you know, some companies are doing good during this difficult moment. For example, hotels are opening their doors and beds to medical staff, fast-food restaurants are finding creative ways to give out complimentary food and there plenty more.
Are team members bringing groceries to the elderly? Let people know, but do so organically. Avoid exploiting the situation, but if you can share upbeat moments, then why not?
A Question of Propriety
Be aware there's a fine line between being upbeat and appearing to sell. Sometimes, it's a matter of pace.
For example, some hotels are posting gorgeous photos of their luxurious lobbies and sumptuous breakfasts etc.  It is fine to post this content periodically, as a throwback or an aspiration. On the other hand, doing it constantly, particularly with so many hospitality employees laid off , is off-putting. In addition, it can come off as out of touch.  Constantly posting positive, seemingly unrealistic photos doesn't win over customers. Transparency does.
Think About Your Audience
Prior to the virus, you likely sent far too much material to business partners. All of us were guilty of it to some extent.
During this moment, though, emotional needs must be top of mind. It might not be the best time to bother your business partners. We don't always connect with professional partners personally, yet now is the time to do so. Be aware that some of your business partners may be at home on their own, or trying to work while watching and schooling their children. It's a lot of anxiety.  Be sensitive and humane in your approach, in every situation.
Focus on Internal Communication
Many companies say employees are their top priority. Prove it. Insist that your team take a break of 30 minutes to an hour, daily. Call it personal time.
While we continue to conduct business via visual apps, break away from the stigma of using Zoom and other platforms for meetings only. Round up colleagues and enjoy a virtual happy hour or a coffee break.
PR pros can't control what comes next, but we can take a positive approach to how we communicate to our stakeholders, clients and staff.
Vildana Kurtović is a PR pro in Vienna