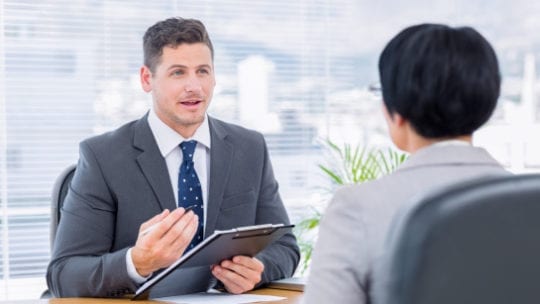 They're the ones accustomed to calling all the shots, but your C-suite is often less than ideally prepared for media opportunities, some of which can arise suddenly and unexpectedly. We've all seen, heard and cringed at executive missteps that have sent valuable stock plummeting and created a firestorm of outraged tweets. Getting your senior executives ready for press interviews takes time and careful planning, no matter how reluctant some may be.
Gerard Braud, who runs a media consulting agency in New Orleans, and a former print, radio and television journalist, has been prepping senior executives for decades.
Some of his advice:
Make every message mobile-friendly
"Pew Research has indicated that more and more people are reading their information on mobile devices," he warned. If your message can't quickly be accurately absorbed and understood, whether written or video, it's not working. "Are you reading online? Readers might read the headline and first paragraph, then jump off, which means the entire perception of an issue happens within that time—maybe in 10 seconds."
Don't be intimidated
Yes, C-suite officers earn six and seven-figure compensation, have high-powered degrees—and sometimes also have very big egos. But your job when prepping them to face the media is to "treat them as an equal," Braud advises. Journalists aren't scared to ask very tough questions, so trainers must also ask these. "How many mean and ugly questions can you ask in a practice interview? I will take the executives I work with to becoming emotional, even hostile," he said.
"The media trainer can't be intimidated and has to be ready to walk away," he said, making this job sometimes easier for outside consultants like Braud than in-house staff reliant on their paychecks.
You can, in fact, control the final edit
If you know how journalists think (and you do!), you can anticipate their line of questions, challenges and follow-ups, Braud said. "The ideal is to have journalists plagiarize your message. Give them the information the way you know you'll see the story written, i.e. in an inverted pyramid. For television, use a linear strategy."
Nightmare interviews can cost a fortune – and your C-suite thinks in numbers!
Braud tells the cautionary tale of an executive whose 12-second sound bite cost his company $700 million, including the loss of 2,000 construction jobs and 4,000 permanent jobs. "He completely failed to prepare. An introvert, he got ultra-specific when answering a negative question." Ask your C-suite: "If you could attach a dollar value to every word you speak, would it add or reduce value? Only talking in dollar terms will get their ear. An executive should realize that one wrong word can cause serious financial harm."
Know—and teach senior leaders—the "rules of engagement"
"People think: 'I've got this. I can wing it,'" Braud said. They don't and they can't! Since most companies have policies and procedures for everything else, they should have one for media training and these need to be fully in place before a media interview. Remind them—especially sports fans—that even pro and elite athletes "practice relentlessly and have a coach," he said.
Role play
Have the executive run through anticipated—and unanticipated—questions with another person, or several. "You have to get used to the give and take," he advised.