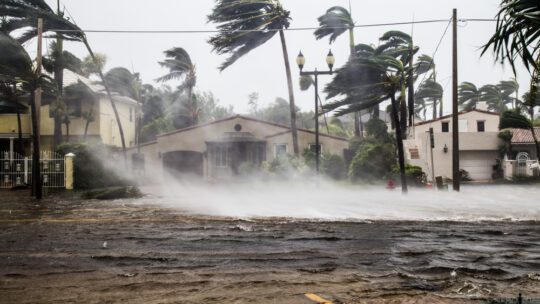 This time of year can be a real doozy for PR pros.
In a typical year, communication professionals might merely be contending with a flood of out-of-office responses as they pitch products or attempt to break company news.
But this year's challenges may give some would-be pitchers pause. With a hurricane on par with Katrina wreaking havoc, the 20th anniversary of 9/11 upcoming amid a troubled Afghanistan withdrawal and the pandemic stretching on, some may question whether it's appropriate to hit the send button on stories that don't involve these dire situations.
Still, PR pros are expected to continue putting brand stories out there and keep the media relations motor humming. So, we asked communicators how they're handling this year's late-summer hurdles.
Be Sensitive
To Gabrielle Gambrell, chief communications officer at her consultancy Gift of Gabrielle, two factors determine how/if to pitch: the world's cultural landscape and the mainstream media's trending stories.
She advises PR pros to do a little soul searching before pitching and ask:
[Could this pitch be perceived as] tone deaf or insensitive in any way?
Will this pitch positively contribute to the current media landscape?
During a catastrophic event like Ida, "If your pitch is not [framed] in a supportive way, it can be seen as disrespectful and insensitive," Gambrell argues.
For example, any pitch around 9/11 should touch on the fact that to many the 20th anniversary is "a reminder of the loss of their dear family members." And, since we're still learning of the impact of tragic Hurricane Ida, offering an expert who can adjust to shifting circumstances might provide more flexibility for a fast-moving story and in turn, offer more sensitivity to the topic.
Ariane Lovell, VP, health media relations at FINN Partners, agrees that U.S.-based reporters are likely to be somewhat occupied with 9/11. She advises PR pros to "be sensitive to that—many were impacted directly and indirectly. If you do reach out, consider starting pitches with an even more thoughtful note than you usually would."
Gambrell notes that post-Labor Day, returning to school and the office could be rocky transitions. So, rather than focusing on the holiday, pitching an expert on workplace or campus reentry might serve to help a reporter alleviate readers' collective anxiety around those issues.
Keep it Local, Keep it Niche
Gene Grabowski, partner at kglobal, reminds communicators that local stories are always in demand. For example, "if it's blueberry season in a state or agricultural region, then now is the time to pitch blueberries." He advises PR pros pick an industry and focus on its geographic area. This is especially effective with broadcast news outlets, he adds.
On a similar note, at sensitive times, pitch narrowly-targeted outlets, not general ones, advises pitching and PR writing expert Michael Smart.
"Whenever timing and tone are issues, pitching pros should 'niche down' further than usual," he says. "That means targeting audiences who are actively seeking info about the steel industry, or baby shoes, or pottery wheels, or whatever your pitch is about."
Smart argues that the journalists covering these narrower beats and their readers will not be offended to hear an announcement stemming from business-as-usual pitches. By targeting these beats, "you avoid the awkwardness of pitching someone at "USA Today" about your baby shoes when she just got pulled in to cover a 9/11 commemoration or a hurricane."
The Labor Day Conundrum
Gambrell notes that "the typical rule of thumb is to avoid pitching the day before a holiday weekend as many reporters and editors may have already filed their stories or are out of office."
Still, you can reach out to editors ahead of time to gauge which reporters are planning to cover stories over the long weekend, Lovell points out. And, before the late summer months, consider prioritizing "long-lead agendas" such as magazines' editorial calendars, "working several months out." She suggests creating "a special long-lead strategy around an upcoming pitch that isn't time-specific and that will be most relevant in the coming months."
Meanwhile, Smart has what he calls a "contrarian view" on the end-of-summer holiday, encouraging clients to pitch as usual—and has seen positive results. That's because the field may in fact be less crowded in terms of getting your pitches seen. "Yes, more journalists will be out of office or busier because their colleagues are. But the volume of pitches drops dramatically, so you have far less competition for the eyes of those who remain working," he argues.
Find the Rising Stars
When most of the media is on vacation or laser-focused on a national story, Grabowski says it's worth seeking reporters who aren't yet big names or whose beats aren't linked to the day's big story. He would know: when Grabowski was a "hungry young reporter" at The Associated Press when more established reporters and editors were assigned to the news beat.
"Often, I was looking for my own offbeat subject to work on," he says. On a similar note, "pitching to the news wires during this time may work out well because they have more young general assignment reporters than newspapers or broadcast outlets," he says.
Likewise, Lovell sees this as an opportunity for PR pros to flex their reporter research muscles.
"Be it a quick internet search or a review of recent coverage, identify the reporters who seem to be most immersed in breaking news coverage, such as the increasingly severe hurricane season. Should they be among your contacts, seek out alternative reporters to approach with your story," she advises.
And be sure to acknowledge these efforts in your pitch, so the alternative reporter knows why you didn't reach out to your usual contact, she adds.
Sophie is senior content manager at PRNEWS. Follow her @SophieMaerowitz.