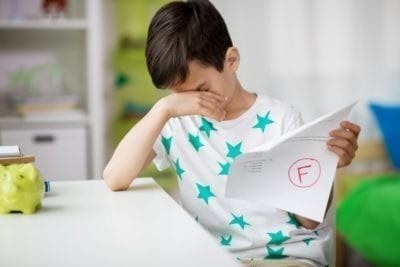 [Editor's Note: The PRNEWS staff encounters many examples of brand communications.  We compile assessments of some of the best and not-so-great examples. Our intent is to provide a learning experience about what works or doesn't. You can find the most recent examples here. In this edition, we examine how brands are embracing the Labor Day and the unofficial end-of-summer.]
Erika Bradbury, editorial director
Red Wing Shoes: A
Instead of focusing on its product, Red Wing Shoes, in partnership with Droga 5, launched #LaborDayOn. The effort includes a video that cycles through the company's 80 job openings.
"For 25 million unemployed Americans, this Labor Day won't be a day off," a voiceover in the video states. Those who visit the shoe company's website are greeted with a message, saying "this Labor Day, we are forgoing the promotion of boots to post job openings instead. And we're calling on all brands to join us in posting any and all jobs they have, too." Thus far, the effort includes at least 50 additional brands pledging to use their marketing channels to promote open positions. And Red Wing Shoes' site offers free #LaborDayOn templates for other brands that want to support the movement.
Nicole Schuman, reporter/content manager
Grey Goose: A
For many New York City residents, the time around Labor Day equates with the celebration of the U.S. Open tennis tournament. Thousands hop the subway to Flushing, Queens, just 20 minutes outside Manhattan, to congregate at the USTA Billie Jean King National Tennis Center.
The U.S. Open experience is really what the visitor makes it. For many, it's the opportunity to see up-and-coming and world-renown tennis players all in the same day. For others it's an amusing opportunity to people watch and hobnob with celebrities and corporate fat cats. Anyway you experience it, cocktails are a staple of the tournament, and Grey Goose rules the proverbial roost with its timely Honey Duce cocktail, a refreshing nod to the dog days of summer.
The tennis pros won't hear the roar of the fans this year, as visitors are not allowed due to the pandemic. But Grey Goose is delivering the Honey Duce to those watching and keeping the spirit alive at home with a refreshing way to end the summer.
In partnership with Sourced Craft Cocktails, U.S. Open enthusiasts in NYC, Los Angeles, Chicago, San Francisco, Dallas, Austin and Washington, D.C., can receive a kit via same-day or next-day delivery. It features Grey Goose vodka, Chambord black raspberry liqueur, lemonade, 8 Grey Goose vodka garnish picks skewered with 3 honeydew melon balls, commemorative U.S. Open cups and a jigger. Larger packages will also receive a commemorative, special edition U.S. Open Grey Goose liquor bottle.
Create the ultimate #USOpen watch party with a #HoneyDeuce cocktail kit from @SourcedCocktail.

Click here to purchase: https://t.co/m2TqwGD6sJ pic.twitter.com/V5B2Csd4Q8

— Grey Goose (@GreyGoose) August 27, 2020
Seth Arenstein, editor
Amazon's Anti-Labor Employment Ad: F
With 27 million Americans receiving unemployment, and half the jobless believing their positions won't return post-COVID-19, it's going to be a bittersweet Labor Day. For some newly minted essential workers, it's been a mixed bag. Formerly ignored, these workers have jobs, yet this labor force and their families are exposed to the novel coronavirus, often in return for low wages. Not coincidentally, Black and Brown people, who make up a large share of this group, are disproportionately getting infected. Unions represent one in ten essential workers, with healthcare and transportation staffers having a large share of union representation. Unionized workers are better protected against the virus than non-unionized staff, union advocates say.
Even before the pandemic, Amazon, a tremendously labor-saving construct for consumers, had a reputation for squeezing warehouse employees. COVID-19 exacerbated that perception. Concern over a worsened reputation may have given impetus to something good: Amazon is emphasizing its green endeavors, perhaps in an effort to change the conversation.
One step forward, two steps back. The other day Amazon seemed to remove all doubt about its anti-union reputation, posting a want ad for an Intelligence Analyst. In general, duties in the impossibly long job description call for the analyst to seek and report on "threats" to Amazon. These include signs that labor unions are attempting to organize Amazon workers.
The ad generated heavy media coverage. Social media had a field day. Amazon eventually pulled the ad, claiming its content was incorrect. That further engorged the social and media spigot.
Business Insider's headline: "Amazon posted — and then deleted — a job listing for an 'intelligence analyst' to monitor workers' efforts to unionize." A tagline on a ZDNet article wasn't complimentary either: "Amazon's current threat model includes: organized labor, activist groups, hostile political leaders, policymakers, terrorists, and law enforcement." How's this headline from CNBC strike you as we head toward Labor Day? "Amazon deletes job listings for analysts to track 'labor organizing threats' following public outcry."
Of additional interest for PR pros is the writing in the ad. It's a primer in corporate gobbledygook. Some examples:
* Liaise and consult with business unit leaders to understand their problem sets, requirements, and develop intelligence products that help contextualize risk specific to their operations
* Create and deploy bespoke risk methodologies tailored to specific business units and their operational profile
* Apply various intelligence techniques and methods, including (but not limited to) open-source research, imagery and FMV analysis, link analysis, data visualization, and use of GIS platforms
In addition to numerous PR takeaways, here's another: It's difficult to hide things on social. Amazon's deleted ad continues to live at the Internet Archive Wayback Machine. Ironically, at the top of the ad, Amazon, which lost a court case in France for failing to adequately protect warehouse workers, says, "Amazon is closely following the 2019 Novel Coronavirus Disease (COVID-19), and implementing processes that promote the safety of our employees, candidates, customers and communities. Learn more about how we're addressing the evolving situation."