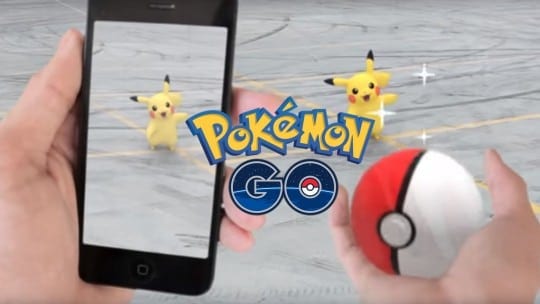 Pokémon Go is not your average mobile game. Since its release July 6, it has taken the nation by storm, becoming the number one downloaded and top grossing app for both Apple and Android platforms.
Pokémon Go is an augmented reality game that uses your smartphone's camera and GPS as part of the gameplay. As players navigate their surroundings or run their daily errands, the app randomly generates animated Pokémon around them in "real life." The players then catch the creatures by flicking a virtual Pokéball at them on their phone's screen.
Developed jointly by Nintendo, The Pokémon Co. and Niantic Labs, the mobile app has already surpassed Twitter's 65 million American users and more people are playing that game than browsing Facebook. Pokémon Go is also installed on more devices than many popular apps, including Tinder, Viber, LinkedIn and Candy Crush.
However, despite becoming a huge hit and adding more than $7.5 billion in value to Nintendo in record time, the game has also generated considerable controversy, raising numerous questions about the safety of its players and the privacy of those around them.
Police in Missouri recently reported that several criminals used the app to lure unsuspecting players to secluded areas where they were then robbed at gunpoint. On July 12, a driver in Auburn, Alabama was injured after crashing into a tree while playing Pokémon Go. Others have also reported sustaining injuries while being distracted by the game.
Adding to the controversy, some of the game's geographic markers (a.k.a. PokeStops, where players can find new items or train their Pokémon) are in real-life locations that are hardly appropriate for gaming. As a result, churches, museums and even people's private backyards have become flooded with seemingly unaware Pokémon Go players whose eyes remain glued to the screens on their smartphones.
One such place is Boon Sheridan's house, which was once an old church. All throughout the day, Boon has looked on as dozens of cars stop by his residence and people mill about on their phones. The reason for such bizarre behavior is that his house has been labeled as a Pokémon Go Gym, instantly transforming it into a hotspot for Pokemon Go players in the area.
Many national landmarks, including the Arlington National Cemetery in Virginia, the 9/11 Memorial in New York City and the United States Holocaust Memorial Museum in Washington, D.C. have also become victims of the game's unprecedented popularity. Many of these organizations have come forward to request that people not play Pokémon Go during visits:
"Playing the game is not appropriate in the museum, which is a memorial to the victims of Nazism," said Andrew Hollinger, the U.S. Holocaust Memorial Museum's Communications Director in an interview with The Washington Post. "We are trying to find out if we can get the museum excluded from the game."
As of now, the game developers are only accepting reports about locations that "present immediate physical danger" to players. So far, there has been no clear response from either Niantic or Nintendo as to whether such landmarks will be excluded from the Pokémon creatures' habitats. What is clear, however, is that Nintendo and its partners need to consider all these contingencies moving forward.
In addition to all the trespassing and bodily injury accidents, the utterly unbound Pokémon Go craze raises a number of concerns that are completely new to the gaming world. Considered to be a gaming revolution by many, the new augmented reality apps that layer a digital world atop real physical locations can give rise to a host of new legal and ethical issues. This is especially true given that the owners of those locations have little control over what happens at the previously non-existent intersection between the physical and virtual worlds. It is easy to see how such a predicament can lead to a slew of potential PR crises for game-developing brands.
As Pokémon Go acquires more and more users with each passing hour, the risk for possible litigation resulting from injuries and privacy violations caused by the game increases as well. Cash-flush companies typically more interested in settling lawsuits than pursuing lengthy and costly litigation are easy targets in today's business world.
And this is exactly why it is crucial for companies like Nintendo to develop and put in place a dedicated crisis response strategy addressing all of the potential PR crises that may result from their products.
In fact, there are some lessons that all companies and communications practitioners can learn from all this. Whether you are an app developer or a business preparing to roll out a new product or service, there are a number of questions you should ask yourself in advance:
Does my new product potentially violate any state or federal laws?
Can it be used maliciously with criminal intent or to cause harm to other people?
Are people likely to misuse or become distracted while using my product and get themselves into accidents or injure themselves?
Am I respecting private property and privacy?
How likely is it that my product will be used in inappropriate settings or become a source of disturbance to others?
Of course, almost anything can be misused, and answering "yes" to any of these questions does not mean that you shouldn't move forward. Rather, use these questions and the recent lessons of Pokémon Go as a starting point for your own crisis response strategy. Remember, it's all fun and games until someone gets hurt.
Evan Nierman is founder of Red Banyan Group, a crisis communications and public relations firm with offices in Washington, D.C. and Florida.