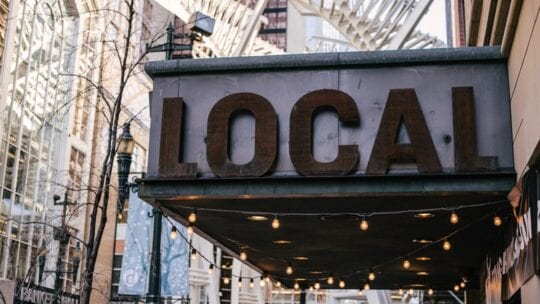 Editor's Note: As our Media Relations Conference fast approaches (Dec. 8-9), we're introducing readers and attendees to speakers lighting up the (virtual) stage this year. Below, a case study from Nerd Street Gamers and Brownstein, which will share other localized approaches during the conference. It's not too late to register here.
There are so many major headlines dominating national and global media at the moment. It's easy to overlook what's happening locally. But esports company Nerd Street Gamers sees local media as the key to reaching its audiences: investors, gamers and regional partners.
When Nerd Street Gamers was faced with a potentially chaotic PR sprint around five announcements in 2020, it engaged Brownstein to restore order. Nerd Street Gamers needed to refine its media relations strategy, reinforce messaging with gamers and consumers and support B2B sponsorships and investor relations. The goals were to make Nerd Street Gamers a national brand, while solidifying its reputation locally.
A marathon media sprint, involving multiple back-to-back stories, was ahead. Here are four steps we used and recommend for similar media campaigns.
Understand the Value of Local Media
We knew Nerd Street needed to reach gamers where they live: not only in Nerd Street Gamers' hometown of Philadelphia, but in Austin, Denver, Los Angeles, and St. Louis.
Nerd Street Gamers completed its Series A funding round in 2019 and was set for record growth. With sponsors, investors, partners, and gamers throughout the country, a consistent local message was needed across different markets.
Local media relations was the only way to bring Nerd Street's messages to grassroots audiences. It would help build excitement and community within target cities, and drive the momentum the company needed to achieve national growth.
Build Momentum (Without the Fatigue)
There is a risk of cannibalizing PR campaigns with too many announcements to the same audience in a short period.
In 2020, Nerd Street Gamers was preparing: to open its headquarters in Philadelphia, announce a partnership with Five Below and the NFL, to promote a competition with a record prize pot for an all-women tournament and to raise awareness for its Winter Championships.
The first instinct of a PR pro is to look at a stack of announcements and think about knocking each one down individually. Instead, we took an holistic view: each announcement would build off the momentum of the previous one. The goal was twofold: tell a bigger story about esports' growth; drive the idea that Nerd Street Gamers' momentum was newsworthy in cities where events were happening and on a broader scale.
Find Your Advocates and Segment your Messaging
To pitch, media was divided into two categories. The first was comprised of reporters interested in championing the larger esports narrative. These journalists have a passion for the industry's growth and crave exclusive access to big announcements and stories.
The second group included a broader mix of reporters looking for daily stories and updates in the cities they cover.
Each group received different messaging, but both were equally important in our media strategy.
When there was overlap between announcements, the team spread pitching efforts strategically to minimize media fatigue. In addition, quality of coverage was higher when key reporters were given early access and one-on-one interviews.
Learning About Local Media 
It's important not to generalize when considering local media's drive and motivation.
You probably understand your local media well after years of following reporters' career moves and trends. So when it comes to extending local media strategy to vastly different cities across the country, you have to do your homework.
When you approach an unfamiliar market, media lists and databases are not the answer. You have to develop relationships with reporters in Austin or St. Louis the same way you've developed relationships with reporters in your hometown. Read and analyze targeted reporters' work.
Local into National
In summary, local media relations can lay the foundation for national headlines. Recognizing local media's importance, and taking it seriously, is a first step toward developing the careful and curated approach that PR pros need to drive headlines across the country.
Then, it's necessary to build momentum in local markets.  Strategically coordinate announcements and ensure they are more than just a series of stories, but form a larger narrative. Segmenting messaging accordingly, and finding advocates by doing your homework, will help ensure placements that build awareness and deliver relevant, local stories about national brands.
Looking back at how Nerd Street Gamers and Brownstein leveraged local media over the last several months, we are even more convinced of a local media's power to engage with customers in regions that matter most to national brands, while keeping your eye on stakeholders and trends at the national level.
Laura Emanuel is VP and director of PR at Brownstein. She and Paige Funk, senior director of marketing at Nerd St Gamers, will present during the Media Relations Conference (Dec. 8-9).  
Follow Brownstein on Twitter