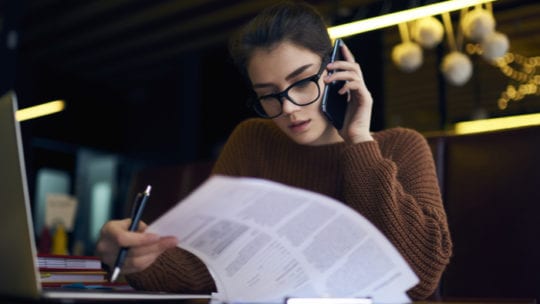 When pitching a story do you spray and pray or contact a small, but reliable group of content creators? In addition, how do you convince writers that your executive is the best source for a story? These are some of the topics we'll tackle Dec. 9 during "Targeting the Pitch," a panel discussion at the PRNEWS Media Relations Next Practices Virtual Event.
We asked one of the speakers scheduled for that session, Deshundra Jefferson, chief strategic communications officer with Credit Union National Association, to give us a glimpse into her media relations thinking.
PRN: Media relations people have different philosophies on pitching. Some send news to thousands of writers, most of whom they don't know. Others feel more is less. Send pitches to a few trusted sources. Where do you come down?
Deshundra Jefferson: It depends on where you are. If you are starting out, you want to cast a wide net. But the thing is, you also want to do your homework. You don't want to pitch the wrong thing to the wrong person. So, start with a laundry list and as you do your outreach narrow it down.
More to the point, and we're working on this now as we move more to the consumer side, you don't have to come to people with a ready-made pitch. Introduce yourself first.
PRN: Some people liken pitching and media relations to dating.
Jefferson: Yes. I see it as establishing a relationship. First, you introduce yourself. Sometimes you will click, sometimes you won't. When we click with someone, we'll circle back with them. In the end it's better to make an introduction than going in cold [on a pitch].
PRN: Journalism was suffering before the pandemic. Now, furloughs and layoffs continue. How do you keep up with the resulting changes in beats?
Jefferson: That's one of the things with a media list, it's never going to be done, it's always changing.
But if you have a close relationship with journalists, they'll usually let you know if they're leaving. During that conversation it's important to find out where they're heading, if they're going freelance and who's replacing them. This is your chance to maintain that relationship and perhaps build another one. You never know, they might be going to situation where they have a wider reach.
PRN: You pitch trades and now consumer outlets. Tell us about differences in pitching.
Jefferson: The trades cover a lot of issues that we're involved in, so they're naturally interested in what we're doing on them. With the consumer media, we are emphasizing the value our members bring. So, we're pitching stories that deal with mortgage rates and car loans, which are things the public is really keen on right now.
PRN: As you said, homework is essential to targeted pitching. How do you keep up with what's being written about your members and the association?
Jefferson: I have a young, talented staff of 5, although that's not enough (laughter), you always want more. We tend to focus more on national coverage and we split up regions and markets. The members also help stay in touch with more local issues.
PRN: A final takeaway?
Jefferson: People need to realize that research is critical. Reporters get so many pitches. You want to stand out. So, it's really about making sure they're interested in what you're sending them.
Register for the PRNEWS Media Relations Next Practices Virtual Event (Dec. 8-9) here.