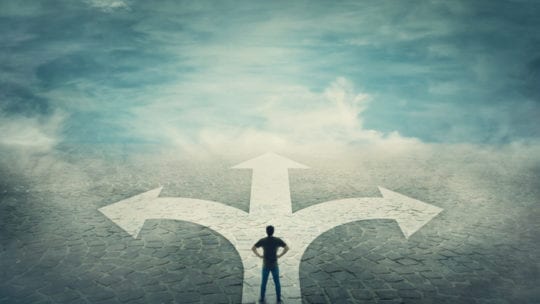 In honor of PR Ethics Month, we are talking to PR organizations that set the standards with guidelines for many in the industry. Earlier this month, PRNEWS featured an essay from PRSA chair T. Garland Stansell, who wrote about communicators doing the right thing by exercising trust, honesty and courage. 
For this current post, we spoke with PR Council president Kim Sample about how the Council is working to help practitioners. 
PRNEWS: Since 1950, PRSA has regarded its Code of Ethics as the "cornerstone of the ethical practice of public relations." Please summarize the key details of the Council's Code.
Kim Sample: The PRC Code of Ethics includes eight areas that are highly relevant to professionals working in agency environments:
Adhere to the highest standards of ethics in the PR business.
Protect the integrity of client information.
Honor our role in society.
Commit to accuracy.
Serve our clients and the public by disclosing all third-party relationships (e.g., spokespeople, bloggers, etc.).
Conscientiously steward taxpayer dollars
Value diversity and inclusion in our profession
Commit to practices that increase society's confidence in the practice of public relations
PRNEWS: What are some ways PR Council is observing Ethics Month?
Sample: Given that our agency workforce is remote now, we believe the most important thing we can do is provide virtual training and dialogue around our Code of Ethics and how to put it into practice every day.
PRNEWS: In what ways does the PR Council Code of Ethics differ from PRSA's?
Sample: I would say that ours is more customized for agency professionals while theirs serves a broader group of professionals—on the client side, not-for-profits, sole practitioners, agencies, etc.
PRNEWS: What are the most pressing ethics issues?
Sample: I see so many. Accuracy is a huge issue.... I also believe that as the practice of PR has expanded beyond earned, we need to make sure that we are training our agency professionals on the ethical considerations they might face as they practice this expanded version of PR. We need to constantly be looking at what we consider routine practices and make sure that they would be acceptable to the public if held up in the light of day. Finally, DE&I is a business mandate, but racism is an ethical issue, and we need to make sure our policies and practices are anti-racist.
PRNEWS: You mentioned accuracy. How can someone insure a client will not incur deepfakes or third-party interference in videos or recordings?
Sample: I am not aware of any way to avoid deepfakes or third-party interference in this day and age. We can advise clients to have the most up-to-the-minute technology to detect this kind of activity, but these technologies will always lag behind the technology used to create deepfakes, and it's impossible to apply the detection software everywhere on the internet. Educating the public about deepfakes is critical, and I would like to see the industry do more of this work.
PRNEWS: What are some modern PR ethics rules that newer practitioners can develop?
Sample: Newer practitioners can bring a fresh eye to all ethical considerations and make sure we are constantly evolving our ethical guidelines. Whether it is social expectations of our industry or diversifying our industry, new practitioners will help us ensure our Code of Ethics is well thought through for every new situation that arises and up-to-date as the world and our profession evolve.
PRNEWS: What are some modern PR ethics rules that longtime practitioners can learn?
Sample: The best longtime practitioners are constantly updating their skills, knowledge of modern PR and understanding of the related ethical considerations.
PRNEWS: What advice can you give to a practitioner whose client asks her/him to lie on their behalf?
Sample: A client who asks a PR practitioner to lie...needs to be educated about why that is never in their best interest, or a role that an ethical PR professional will play. If he or she makes the request a second time, I would seriously reconsider that relationship.
PRNEWS: What would you tell students about ethics as they prepare for a career in PR? Did you touch on this in your summer certificate program?
Sample: Your reputation and commitment to ethics are the most important things you will carry with you in this field. Ethical considerations was a required course in our Agency- Ready Certificate program. The best agencies make it an annual training and involve employees in dialogue around ethics on a regular basis.
PRNEWS: What does the current state of PR say about the current state of ethics?
Sample: As the value of PR has become more and more recognized and measurable, professionals have a clearer understanding of the impact of their work, their actions and their words. The proliferation of technology in the world and in our business means that we have new ethical considerations cropping up constantly. I believe in the power of our discipline to help solve the world's biggest problems and upholding the highest ethical standards for ourselves, our agencies and our clients is a powerful way to contribute.
Nicole Schuman is a reporter for PRNEWS. Follow her @buffalogal