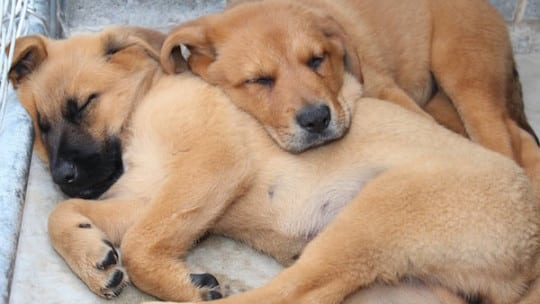 PR pros have to work harder than ever to get the attention of journalists, who are under increasing pressure to produce clickbait. A journalist might cover the waste management industry but is ultimately competing for clicks with the trending news story of the day, Beyoncé, the president of the United States and puppies. So if you're pitching the CEO of your waste management company as a thought leader, you might consider switching gears and pitching a quick video of your CEO's puppy instead.
It's enough to make both PR pros and journalists forget this is a relationship business, and that if you tend to the relationships carefully and thoughtfully enough, the clicks, hopefully, will take care of themselves.
In her nearly two decades as a PR pro, Maire Griffin, VP, global communications for the Wyndham Hotel Group, has been a witness to many changes in the PR pro/reporter relationship. What hasn't changed is the need to work equally hard on relationships with internal and external stakeholders. One feeds into the other, and back again.
Griffin, who'll be speaking about media relations at PR News' Social Media Summit in Huntington Beach, CA, on Feb. 22, shares six ways to build relationships with journalists.
Ground Your Story Idea in Facts That Would Matter to the Journalist's Audience
"Journalists need stories that resonate with their audiences," Griffin says. "Their headlines may need to be more sensational, but the content still needs to be grounded, factual and connect with readers/consumers."
Be Tough-Minded With Internal Stakeholders Who Want You to Pitch a Story Idea
When internal stakeholders come to Griffin with what they think are stories—which oftentimes are not—she asks them these questions:
If the product was from <insert any other brand other than our own> would you share this information with a friend?
Would your sister/brother/aunt/uncle/mom/dad read and then share this story?
"If the answer is no to either of these questions, then we have work to do," she says.
Be Tough-Minded With Yourself Before Pitching a Story Idea
Ask yourself, have you really done your homework and read a particular reporter's recent articles? "Research the reporter and don't go to someone with something that's not relevant to them," says Griffin.
---
Maire Griffin of Wyndham Hotel Group is part of the Feb. 22-23, 2018, Social Media Summit speaker roster that includes communicators from Chevron, AbbVie, BuzzFeed, Disney, Nestle Purina, PwC, Boingo Wireless, Hallmark, Ticketmaster, SAP, Experian, Monterey Bay Aquarium, Sallie Mae, Providence St. Joseph Health, Edelman, Weber Shandwick, Guinness World Records, 1st Global and the Lymphoma Research Foundation.
---
Express Empathy With Journalists
"Yes, we're all busy, but imagine having countless PR people hounding you while your editor is breathing down your neck to publish X number of stories a day, with no staff reporters, no editors and none of the support that used to get the news out there," she says. "And be responsive, even if you get turned down."
Be a Resource for Journalists, Especially When You Have Nothing to Pitch
Try to meet in person with reporters when you can, even if you don't have a story to sell. Find out what they're working on. How can you help—who can you connect them with when they're desperate? This is how you become a journalist's go-to first source.
Know What's Going on in the World
Griffin recalls a painful memory: "Guess which idiot called the Denver Post with a stupid product story while the Columbine High School massacre was happening?"