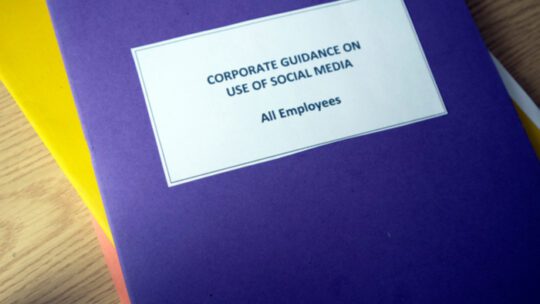 With the in-person Social Shake-Up Show coming Sept. 22-23 in Atlanta, we're giving readers and soon-to-be attendees a chance to meet members of this year's speaker roster. The Social Shake-Up cast is composed of marketing and communication pros who manage social media messaging at top brands, from Lyft, The Home Depot, Zumba and more.
In this interview, we meet #SSU2021 speaker Mara Butts, PR pro and social media strategist at Hexagon, which offers digital reality services combining sensor, software and autonomous technologies. Butts' talk at #SSU2021 will focus on the importance of internal social media policies and how to identify high-priority governance issues—the main subjects of this brief interview.
PRNEWS: Let's start with the basics. What is governance? How do you explain it to multiple stakeholders, including leadership?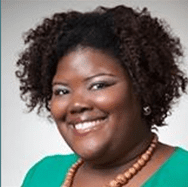 Mara Butts: I would describe governance as an organization's "Standard Operating Procedures" for its social media initiatives and programs. Similar to another form of governance, establishing guidelines for social media reduces ambiguity and potential risks. Governance identifies practices for greater efficiency and optimal use. For all stakeholders, good governance clearly defines their responsibilities regarding the use of social media for business purposes and personal use.
PRNEWS: What are the risks for organizations that don't have a policy in place?
Butts: There are many ways governance can protect an organization from potential legal and reputational risks.
First, governance provides the framework to ensure marketing collaborators and employees are properly informed and aware of key social media guidelines. Hopefully, informed colleagues will use social media with discernment and recognize situations that could create issues and respond appropriately.
Second, governance defines procedures and protocols that are the baseline to protect the integrity of an organization's social media accounts. Governance sets the stage for quality assurance, whether it's preventing an account hack or ensuring that published content meets legal and brand standards.
Third, governance gives an organization more agility to address critical situations as these situations unfold in real-time. Without a proper plan in place, organizations will face the pressure of quickly determining the best response and receiving approval from leadership.
PRNEWS: How specific does a social media policy need to be to be effective? And how often does it need to be reviewed? We saw, for example, the kerfuffle with AP earlier this year when they fired an editor for her posts despite having an unclear policy.
Butts: Developing a governance policy with the right level of specificity is a delicate balance. However, transparency is essential. Employees should easily understand the non-negotiable offenses, such as disclosing confidential information or engaging in hate speech.
After the governance policies are finalized, the next step is to develop effective training with key stakeholders, including HR leadership. Frequent training allows employees to apply their understanding of the guidelines to various current scenarios. Should an employee engage in online behavior that warrants an HR action, governance should outline the process. Still, ultimately, the organization should reserve the right to take action based on the current circumstances and alignment with the organization's guiding principles.
PRNEWS: Where should an organization start? Who needs to be involved in the initial plans?
Butts: Start by reviewing your current social media landscape. Take an audit of the organization's social media channels, review existing social media policies, note which collaborators have credentials and access to the social channels, and conduct some social listening to understand better how people internally and externally interact with the organization's social media presence. This research should make it easier to identify obvious weaknesses that should be the priority. The governance process will require collaboration from many internal functions, including operations, branding, legal and HR.
For a deep dive into social media content creation, strategy and measurement, register for The Social Shake-Up, which runs Sept. 22-23 at the Hilton Atlanta.