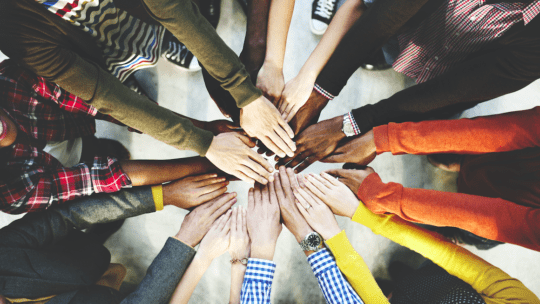 For many companies 2020 will be remembered as the year diversity initiatives moved from the wish list column to a necessity. While some have well-established diversity, equality and inclusion efforts and programs, others are just waking up to the benefits these can provide for employees and the company overall. 
During our July 15 PRNEWS webinar, sponsored by Aflac, "Communicating Diversity, Equality and Inclusion Efforts with Employees," Gabrielle Gambrell, marketing and communications consultant and adjunct professor at New York University, Catherine Hernandez-Blades, senior vice president; chief environmental, social and governance and communications officer at Aflac, and Wendy J. Roundtree, APR, founder of Jarel Communications, discussed the importance of showcasing meaningful diversity programs. 
The panel discussed the role of PR in establishing these initiatives by sharing examples of past successful internal solutions at their companies and clients' organizations. The group also discussed common missteps in DEI communications, as well as some remedies.
Hernandez-Blades offered a strategy on getting the C-suite buy-in for DEI programming by linking it to measurable, visible goals. She suggested demonstrating alignment on business outcomes, efficiency and company growth; otherwise DEI will be viewed as a "one-off" and likely to be unsuccessful.
Gambrell contributed a usable idea to expand DEI efforts externally, even as a company is working out the details on improving DEI hiring. She said you can support the effort by engaging diverse vendors, supporting diverse causes and spending company dollars in the right places. "Everyone can do something and get started right now."
Rountree discussed the responsibility of PR in communicating the value of diversity and including everyone, regardless of color,  race, gender or ability. "Oftentimes when we are talking about diversity...sometimes people think of color or gender, but really diversity is beyond what we see," she said. "When we talk about an inclusive environment, it's really talking about bringing together a diverse thought, diverse experiences, diverse backgrounds...[for example,] I'm a black woman, but I'm also a millennial, I'm of Haitian descent, I'm a wife, I'm a new mom; those differences together bring a wealth of various lived experiences that no one else can share."
Find more takeaways and view this webinar for free here.