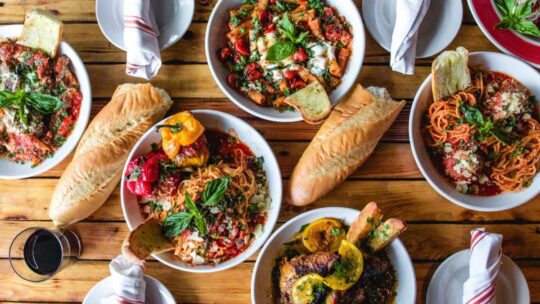 PR pros hope there are few evenings like last night (Jan. 24). Relying on anonymous sources, CNN's Oliver Darcy reported that CBS approached erstwhile MSNBC and NBC star Brian Williams with a job offer. Twice Williams was pitched on anchoring "The CBS Evening News."
Rehabilitated on MSNBC's "11th Hour," Williams left that post last month. Officially Williams decided to depart when his contract ended.
Darcy reports the unemployed Williams, 62, is not interested in the CBS anchor's chair.
CBS Evening News is mired in third place in the network news ratings. That's one reason why Neeraj Khemlani is the new president of CBS News. Khemlani approached Williams about the anchor's job, Darcy reports.
Darcy's reportage focused on the largest part of the story for many, i.e., that the once-disgraced Williams has enough juice now that he can pass twice on what was once, arguably, the most coveted position in TV news. Moreover, Williams's rejections demonstrate the continuing decline of network news amid the rise of social media and cable news, Darcy posited.
The Communicator's View
PR pros, though, saw the story differently. Their first question was, What are CBS communicators' next moves? Generalizing the issue: How should PR pros communicate about sensitive personnel matters?
For instance, how should CBS communicators field questions about current CBS Evening News anchor Norah O'Donnell? What's her future at the broadcast? At CBS?
Some of the obvious external options for communicators:
Deny the story, say its details are wrong or that it never happened
Issue a statement saying CBS has full confidence in O'Donnell and her team
Issue a blanket No comment
Don't return reporters' calls
Return calls, but refuse comment about personnel matters or stories based on anonymous sources
Scenes from an Italian Restaurant
CBS News isn't the only entity faced with awkward personnel situations. Consider Elio's, a popular Second Ave. Italian restaurant in Manhattan. Also on Jan. 24, a
story broke
that former Alaska governor Sarah Palin, in town for her
defamation trial
against the NY Times, dined at Elio's, Saturday evening (Jan. 22).
NYC regulations require restaurant
patrons
show proof of vaccination. Palin is an avowed anti-vaxxer. She tested positive for COVID last April and again this week.
For Elio's, should the story prove accurate, it seems someone, or several staff, made a mistake allowing Palin to dine there. Similar to the awkward CBS situation, how should Elio's handle things? Should it speak or refuse comment?
Don't Plead the Fifth
Veteran PR pro Arthur Solomon says organizations in such situations must respond. "If you stay silent, it's like admitting you're guilty," he says. His first choice is similar to what CBS did. It supported O'Donnell publicly with an on-the-record statement from Khemlani. CBS has "no current plans to change" anchors, he said.
Moreover, Solomon advocates using variations on no comment without uttering the words.
Internal First
In these situations, Andrew Moyer, EVP & GM, Reputation Partners, says internal stakeholders are "as important if not more important" than media. That's why he supports "talking immediately with core staff…in person if possible, or via Zoom" during COVID. Avoid issuing an external statement prior to speaking with staff, he adds.
In addition, communication with internal staff should be as authentic as possible. In these situations, "people know when they're being PR-ed," he says. "The more you can lean into" what's really happening, the better.
In the CBS case, for example, the staff knows the broadcast is in third place. They probably expect management is considering changes, he says.
The external response he advises in a CBS-like situation is a version of We don't comment on personnel matters.
Indeed, CBS issued a statement to Darcy. "With all of our recent hires, Bob Costa joining, and today's streaming launch, it's no surprise people are wondering who's coming to CBS News next. But Brian Williams is not going to be doing the Evening News. End of Story."
Well Done
Similarly, Elio's did well.
First, it owned its error and did so promptly. "We are taking this isolated incident—and unfortunate oversight—very seriously," manager Luca Guaitolini said in a statement. "Elio's adheres to and believes in the vaccine mandate, and all it is doing to protect our staff, regulars and the dining public."
He added, "My focus right now is on the safety of my staff who worked the floor that night, and on our guests." Guaitolini was not working when Palin dined at the restaurant.
He admitted to the New York Times that Elio's made a mistake in not asking Palin for proof of vaccination.
Seth Arenstein is editor of PRNEWS and Crisis Insider @skarenstein
Update (Jan. 27, 2022, 8am): Since a NYC inspector did not witness Ms. Palin dining, Elio's will not face fines, a NY Times report says. In addition to Guaitolini, the restaurant's owner admitted the mistake and promised increased vigilance.
Update (April 11, 2022): Norah O'Donnell signed a contract extension with CBS.