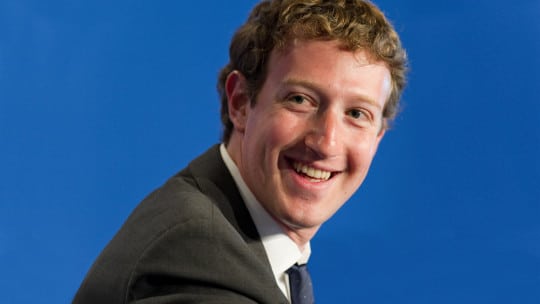 It might be too early in the year to be cynical. The new year is time for a fresh start, not negativity. Yet the cynic wonders why 2022 will be so different from 2021?
Won't C-suite executives again eschew crisis preparation?
We've never had a crisis. It won't happen to us. If it does, we can sweep it under the rug.
In addition, won't executives point to a company that got roasted in 2021?
They'll say, Well, Facebook survived just fine. We can too.
Mark Zuckerberg's combination of denial and deflection against a scathing Wall Street Journal series worked well.
We'll try that if we face a crisis, which we won't, they'll argue.
Perhaps huge companies can survive crises relatively unscathed.
On the other hand, didn't we just see a high-flying company founder, Elizabeth Holmes, brought low, in part, when her dishonesty was exposed? It was John Carreyrou, then of the WSJ, who helped bring her down.
Some would argue, correctly, that even the best crisis communicator couldn't stanch bad facts bleeding from Holmes's company (pun intended). Still, part of the Holmes saga was her refusal, years ago, to answer questions about the company's technology. She ignored transparency, a maxim of crisis communication.
Facebook's 'Tax'
Moreover, Jan. 4, the same day Holmes was found guilty, Insider published a story that beleaguered communicators should place on the desks of those who pour cold water on their exhortations for crisis preparation.
In part from its botched handling of crises, the article contends, Facebook's reputation is, unlike its founder, poor. Attempting to offset this, the company is paying a brand tax. For example, Facebook must offer prospective engineers more than the going rate to attract them. Quite a bit more, Insider reports.
In addition, the article details the sizable stock options Facebook offers recruits. Still, the "black mark" on one's resume, the article argues, sometimes overtakes Facebook's hefty comp package.
Facebook or Google? You Choose
Insider includes a telling example. A perplexed engineer on the app Blind asked which job to accept. A Google position paying $134,000, a $20,000 signing bonus and $100,000 in stock? Or a Facebook slot at $129,000 in salary, $50,000 to sign and $150,000 in stock? Those who weighed in "almost unanimously suggested" taking the Google job, Insider's Kali Hays writes. There's a "toxic" environment at Facebook, posters wrote, and less stress at Google, they argued.
Yet throwing money at people, while pleasant for the recipients, may be a short-term fix, Hays argues. For instance, can any company do this for long? Insider cites data showing Facebook directors and managers receive equity averaging $1 million annually. High-level engineers get $600,000 in stock and a $75,000 bonus. Entry-level engineers receive $50K-$100K in stock and a $20K-$50K bonus.
Blood Money?
Certainly, the lifeblood of a tech company like Facebook is talent. And true, Facebook can afford to spend this way, for now.
Yet, Hays offers plenty of analysts who see Facebook's comp packages as industry leading.  Indeed, Hays writes Facebook projects 2022 expenses could reach $97 billion, a jump from $70 billion in 2021. A large reason, Facebook said, is "investment in technical and product talent."
Is this the cost of surviving a bad reputation? Of botching crisis response?
In addition, Hays notes 4,300 open jobs at Facebook. Protocol reports a decline in Facebook job offers accepted. The article also mentions "dozens" of high-level Facebook executives exiting.
One of those who left recently was its head of global communication since 2019, John Pinette. He departed Friday. No reason was offered and it's uncertain of Pinette's position on Zuckerberg's reportedly aggressive, no-apology stance toward whistleblower Frances Haugen's allegations.
And on top of the financial issues, the veneer may be cracking. Facebook has the dubious distinction of topping the chart as Yahoo! Finance's worst company of the year. Meanwhile, The New Republic tapped Zuckerberg as scoundrel of the year. Still, will the market punish the company? WSJ says Facebook shares were off 10 percent since its series of articles about it was published, beginning Sept. 13. Bigger questions: Will users and advertisers begin their departure in 2022?
'Walk the Talk'
Besides Facebook, other PR issues worth watching in 2022 include pledges: those made after Jan. 6, 2021, and following George Floyd's killing, May 25, 2o2o.
Recall a slew of companies recoiled in the aftermath of Jan. 6, decrying its violence. Some, like Bank of America and FedEx, paused political giving through political action committees (PAC). Others, like Google, halted donations for the 147 lawmakers who voted in favor of overturning the presidential election results. Brokerage Charles Schwab shuttered its PAC.
At the time, cynics snickered that some of the companies hedged. Their statements allowed them to give again at a later date. Four days after the first anniversary of Jan. 6, 2021, the jury remains out. Citing Popular Information data, CBS News reports "most but not all" companies kept their word last year about PAC donations to the 147 lawmakers.
Another group, Citizens for Responsibility and Ethics in Washington, is less sanguine. Companies that pledged to stop or pause giving, have resumed, sending $2.3 million directly to the 147 and other groups, it says. Will some companies need to eat their words? What will this mean for their reputation?
Similarly, companies decried racism after Floyd's killing. Their words and donations  were good first steps. Have they followed through on pledges to promote DEI? Have they engaged in uncomfortable conversations? If not, will their reputation suffer?
Will 2022 be markedly different than 2021?
Seth Arenstein is editor of PRNEWS and Crisis Insider. Follow him: @skarenstein