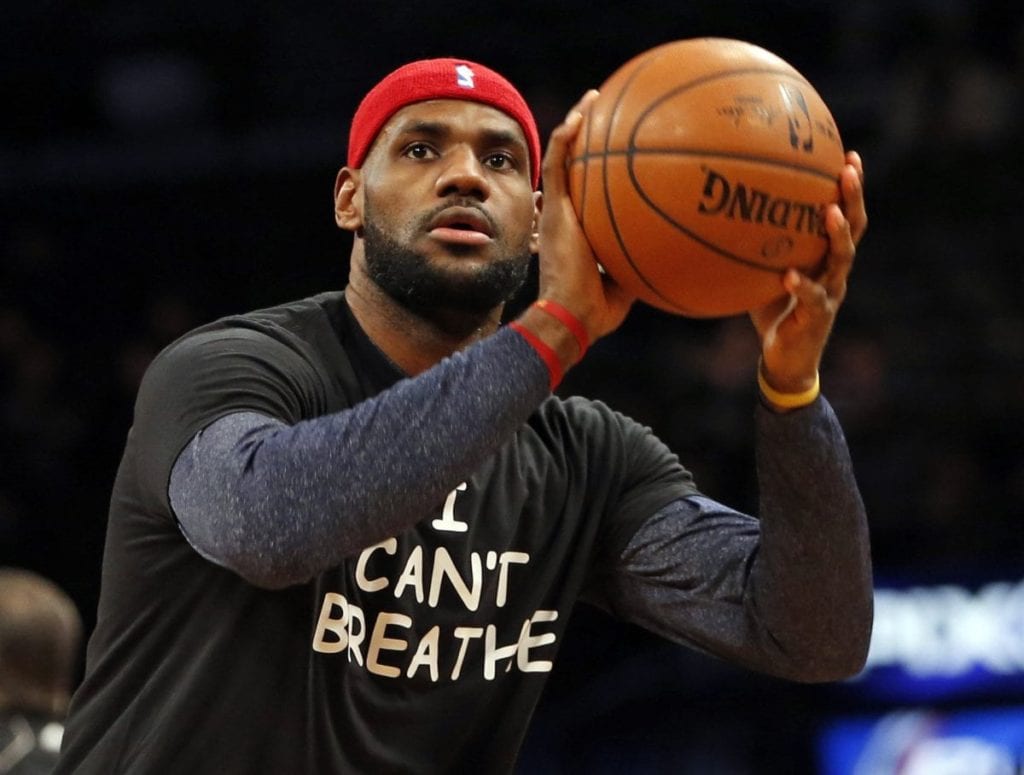 President Joe Biden, former president Donald Trump and basketball player LeBron James have something in common. Each has injected politics into sports. For some marketers, that's a problem.
An advocate of voting rights, James narrated an ad that premièred before the NBA All-Star Game last month on the issue. In 2017, Trump attempted to rile up the country when NFL players refused to stand for the national anthem. Most recently, on March 31, one day before the opening of the 2021 baseball season, Biden told ESPN he favors moving the All-Star game from Atlanta after laws were passed making it more difficult to vote in Georgia.
Sports, and media coverage of it, has changed dramatically over the years. PR pros should consider the changes before considering a sports tie-in for campaigns.
Years ago, reporters assigned to cover sports, aka 'The Toy Department,' were told:
If it happens off the field, it's not a sports story.
'Don't rock the boat' with stories that will upset leagues or teams.
Rules for athletes in those long-ago days included:
Don't get involved in controversial discussions with reporters.
If it's said in the clubhouse, it remains there.
Don't say anything to a reporter that will upset team management or the league.
'Clubhouse Lawyers' and 'Don't Talk Politics'
Athletes who expressed opinions that upset team owners were called 'clubhouse lawyers.'
There was a tenet that athletes seeking brand endorsements followed: Don't talk politics or express an opinion that might upset marketers. Doing so would end any possibility of getting an endorsement deal. In those days, athletes didn't make big money. Many had off-season jobs to make ends meet.
Today, media routinely covers what athletes do and say off the field.  Increasingly, athletes are speaking out about and are involved in political issues. George Hill of the Milwaukee Bucks convinced teammates to protest racial injustice last year. His actions permeated across the sports world.
In some cases, athletes who make news off the field today are problematic for companies who have deals with them. Yesterday (April 7, 2021), both Nike and Beats by Dre dropped football star Deshaun Watson owing to alleged off-the-field issues.
What are marketers to do? Here are two suggestions:
Avoid a sports tie-in (a radical suggestion), or
Use retired athletes. They're less likely to make off-field news. Sometimes that's because they need the endorsement money far more than well-paid current athletes.
The Good Old Days
Nostalgia reporting is a major element of sports coverage today. In addition, it's easier for retired athletes to work in client talking points because a sure question from reporters will be, 'What are you doing these days?'
Retired athletes, who haven't been in the spotlight for a while, often welcome interviews. They enjoy talking about the old days and being remembered. An added benefit: reporters delight in meeting and interviewing idols of their youth.
There are other considerations. For example, some of today's athletes represent so many products that consumers and the media don't take their endorsements seriously. This is one reason why micro-influencers, who have an authentic affinity for a brand and a small but loyal following, are gaining popularity with marketers.
Will Your Company Get a Mention?
In addition, during interviews, reporters concentrate on the athlete's achievements, often not mentioning products he/she endorses.  An exception to the retired-athlete suggestion above: I would never suggest an athlete like the late Brooklyn Dodgers pitcher Ralph Branca, because an interview probably will center on his infamous pitch to Bobby Thomson, not your product.
Consider where you want coverage. For example, while media will cover athletes' off-field activities, most coverage concentrates on their athletic endeavors. It's highly unlikely that journalists at general news outlets will do a story just because an athlete has an endorsement deal with your company. Those stories usually end up in the trades. However, if your targeted readers consume the trades, you're set.
Arthur Solomon was a journalist and SVP/senior counselor at Burson-Marsteller. He is on the Seoul Peace Prize nominating committee. Contact him: arthursolomon4pr@juno.com or artsolomon4pr@optimum.net